Idaho Falls Truck Insurance
ID License #: 536167
---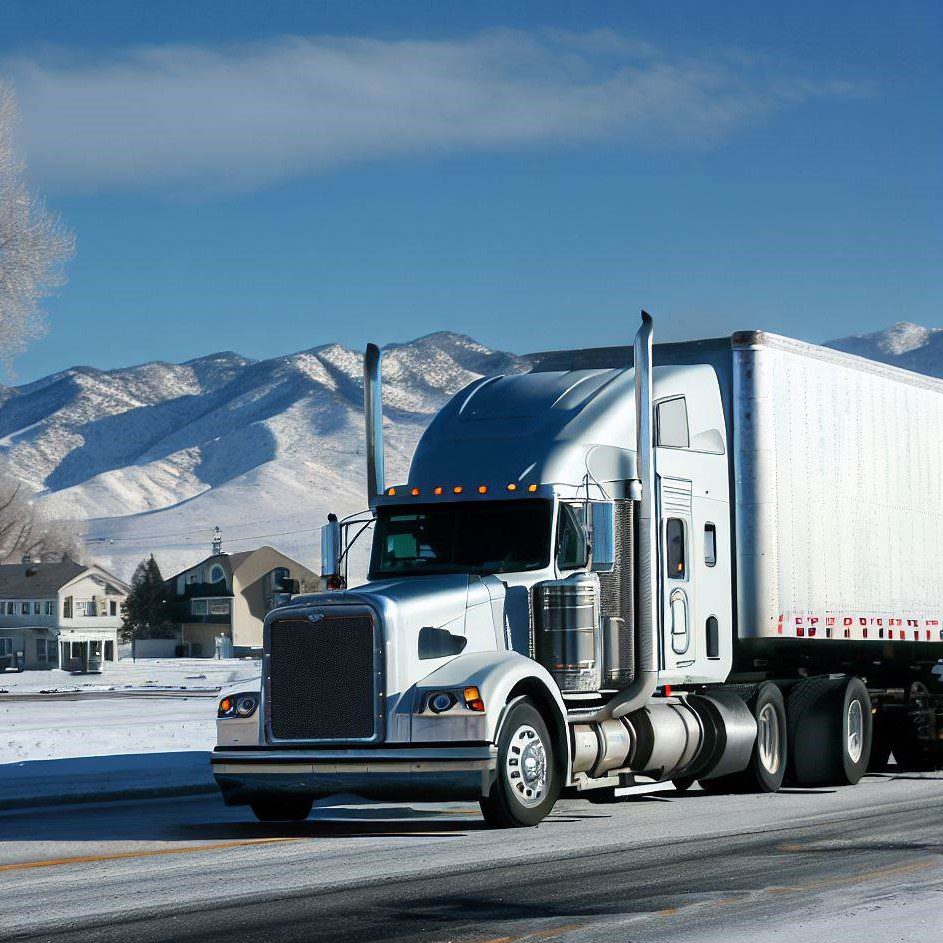 ---
---
Truck Insurance in Idaho Falls, Idaho
When you think of Idaho Falls, Idaho, what usually comes to mind? Are you envisioning the breathtaking waterfall splashing across the city's skyline, or perhaps the rich history of Idaho's largest city east of Boise? Maybe, like many of us, your thoughts drift towards the hustle and bustle of our trucking industry. It's a little-known fact that Idaho Falls plays a crucial role in the country's freight and logistics sector. It's our hidden gem in the Gem State, so to speak.
Trucks rumble down our highways daily, carrying a variety of commodities. From Idaho's world-famous potatoes to high-tech equipment, from the fruits of our lush agriculture to the machinery essential for our burgeoning manufacturing sector. The route? Straight through Idaho Falls, our vibrant city sitting like a queen beside the Snake River.
A Pit Stop for Insurance: Ensuring Your Freight's Safety
If you're in the trucking industry in Idaho Falls, your truck is your bread and butter. And let's face it, without butter, bread can be pretty darn bland. That's where truck insurance comes into play. It's the butter to your bread, the biscuit to your gravy, the Idaho potato to your dinner plate!
---
Auto Liability

Just as the Idaho Falls Power Plant lights up our city, Auto Liability Insurance lights up your business by protecting you from any damage or injury your truck might cause. Think of it as your safety net when you're hauling that truckload of Spuds up and down I-15. It's a legal requirement, but it's also a no-brainer.

Physical Damage

Your truck is your workhorse, and sometimes workhorses get a bit banged up. Enter Physical Damage Insurance. It's your personal pit crew, ready to get you back on the road after an accident. Whether you've had a close encounter with an Idaho elk on US-20 or suffered a bout of bad luck at the Idaho Falls junction, this has you covered.

Motor Truck Cargo

We all know that Idaho is about more than potatoes. What about those shipments of precious electronics, machinery, or other products? That's where Motor Truck Cargo Insurance comes into play. It's like having a secure vault for your freight. This coverage ensures that whatever you're hauling, from produce to appliances, you're covered in case of any damage or loss.

Non-Trucking Liability

Even when you're off the clock, the trucking world doesn't stop spinning. Non-Trucking Liability provides coverage when you're not under dispatch.

Workers Compensation

Workers Compensation ensures your team gets the help they need in case of an on-the-job injury.

General Liability

This coverage protects you from any other risks related to your business operations. Imagine it as your personal insurance bouncer, keeping any unsightly claims from crashing your business party.
Join The Insurance Store Family
Ever dreamed of being part of a family with 50 years of business experience under their belt? Well, pinch yourself because you're not dreaming! The Insurance Store, also known as TIS, is a family-owned business with a golden anniversary's worth of experience in truck insurance.
Working with TIS means having access to multiple A+ rated insurance carriers that specialize in commercial trucking. It's like having your pick of the best Idaho potatoes from an abundant harvest.
Plus, we've kept up with the times, just like our beautiful city of Idaho Falls. Our innovative app, TIS24, allows truckers to issue their insurance certificates, access ID cards, and manage their policy documents anytime, anywhere. It's your personal insurance command center, right in your pocket!
Clear the Roadblocks: Permit and Filing Support
Are you lost in the woods when it comes to truck permits and filings? Well, consider us your personal GPS! The TIS team also includes a dedicated division called TIS Trucking Services. We're here to help you navigate the confusing world of commercial trucking permits and filings in Idaho.
The Final Mile: Contact Us Today!
So, what's the hold-up, folks? Let the TIS team lighten your load and steer you down the highway of insurance tranquility. Whether you're hauling a truckload of Idaho's finest spuds or transporting cutting-edge technology, we've got your back.
Isn't it time you drove into the sunset with peace of mind? Give our friendly team a call at 888-570-3130 or shoot us a request for a quote. Remember, in the trucking world, and especially in Idaho Falls, we're all family here. Let's hit the road together!
---
Get a Quote for Truck Insurance
---
Here is what Our Happy Customers have to say
---
Lindsay was awesome, so professional and attentive to all of our needs. Thank you for making the process so smooth.

Esmeralda