Coeur d'Alene Truck Insurance
ID License #: 536167
---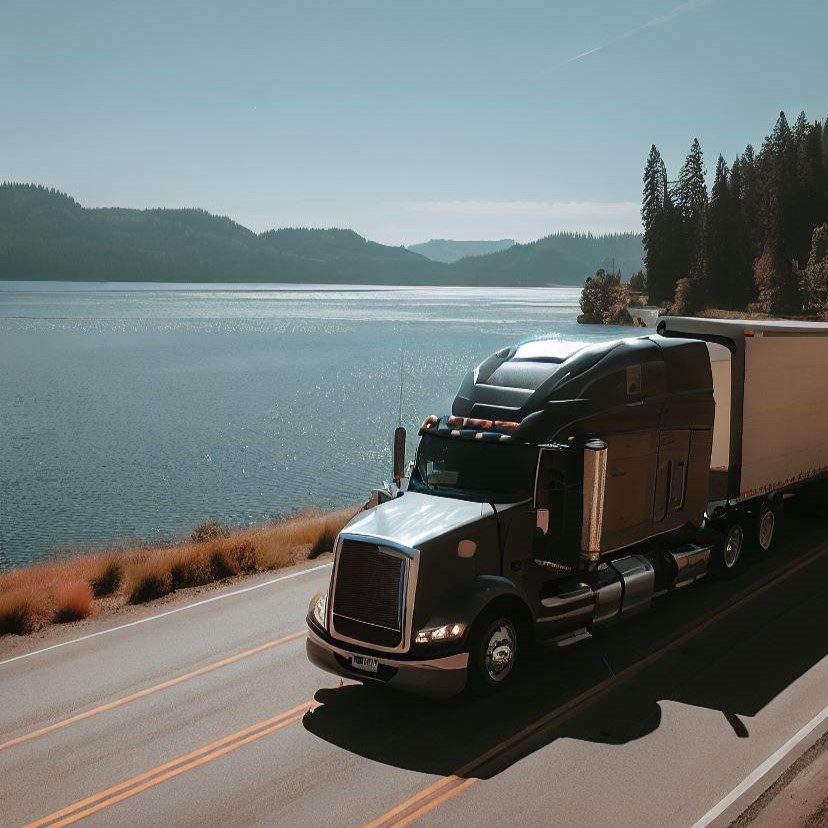 ---
---
Cruise with Confidence with Coeur d'Alene Idaho Truck Insurance
Listen up, folks! If you're in the thick of the hustle and bustle of the commercial trucking world in the great city of Coeur d'Alene, Idaho, or as the locals affectionately call it, CDA, you've probably hit a few bumps in the road (pun intended). From hauling apples to logs, and everything in between, a lot's riding on your rig, and not just cargo-wise. So, let's gear down and chat about the importance of having good ol' commercial trucking insurance in Coeur d'Alene, and where to find the best darn policy for your wheels.
Coeur d'Alene, nestled in the foothills of the Rocky Mountains, isn't just a pretty face. It's a significant hub in Idaho's commerce, acting as a lifeblood for the state's economy, with the trucking industry playing a pivotal role. Those big rigs cruising down the scenic I-90 are carrying anything from CDA's prized timber to its world-renowned huckleberries, making connections from Spokane to Missoula. So, buckle up, and let's navigate the winding highways of commercial trucking insurance in Coeur d'Alene.
Navigating the CDA Insurance Landscape: Coverage Breakdown
Having the right commercial trucking insurance is as vital as having the right amount of air in your tires, folks. Let's run through a few essentials that'll keep you in business and out of the ditch.
---
Auto Liability

An unfortunate mishap on your route through Post Falls? Auto Liability's got your back! It covers the costs if you accidentally ding someone else's property or, heaven forbid, injure someone. Now that's peace of mind.

Physical Damage

Ever had a run-in with a moose on US-95? Physical Damage coverage is your best friend in these wild parts. It takes care of your rig's repairs, whether you're the unlucky recipient of Mother Nature's wrath or a truck stop's rogue shopping cart.

Motor Truck Cargo

Imagine hauling a load of Idaho's finest potatoes, only to arrive in Rathdrum and find your precious spuds damaged! That's where Motor Truck Cargo insurance steps in, safeguarding the freight you're hauling from damage or theft.

Non-Trucking Liability

A Sunday drive around Lake Coeur d'Alene that ends in a fender bender? Non-Trucking Liability has got you covered for damages while you're off duty.

Workers Compensation

If one of your hardworking crew gets hurt on the job, Workers Compensation steps in to keep them, and you, trucking along.

General Liability

This is your all-rounder, covering everything from customer injuries at your premises to damage caused by incorrect freight loading. Think of it as the Swiss Army knife of your CDA Idaho truck insurance.
The Insurance Store: Your Independent Insurance Sidekick
Look, we're not your run-of-the-mill, corporate robot insurance folks. At The Insurance Store, we're a proud, family-owned business, going strong for 50 years! We've got a whole lineup of A+ rated insurance carriers, specializing in commercial trucking. Our tried-and-true experience is like having your favorite trucking cap – it fits just right and never lets you down.
And we're not just about insuring your assets. We're about providing top-notch, user-friendly services, too. With our handy-dandy TIS24 app, you can issue your certificates of insurance, get ID cards, and access your policy documents anytime, anywhere. So whether you're at a truck stop on US-95 or at back at home base, your insurance information is just a tap away.
Making Heads and Tails of Truck Permits and Filings in Idaho
If dealing with permits and filings is as appealing to you as a jackknifed trailer on a snowy day, we've got your back! Our TIS Trucking Services division can help you navigate this tricky terrain so you can focus on what you do best – trucking!
We're up to date on all the red tape associated with commercial trucking permits in Idaho, helping you stay in compliance with the state's regulations without breaking a sweat.
Final Words: Keep on Trucking with The Insurance Store
Trucking in Coeur d'Alene isn't for the faint-hearted. But with a steady hand at the wheel and the TIS team riding shotgun, we'll help you navigate the highs and lows of commercial trucking insurance. From our family to yours, we're committed to keeping you on the road and running smoothly.
Pick up that phone and call our friendly team at 888-570-3130. We'd love to hear your story, share a few laughs, and find the perfect coverage for you.
---
Get a Quote for Truck Insurance
---
Here is what Our Happy Customers have to say
---
Jennifer Jeffries was an absolute delight. She helped me with all my issues also was very professional over the phone.

Zachari C.