ID License #: 536167
---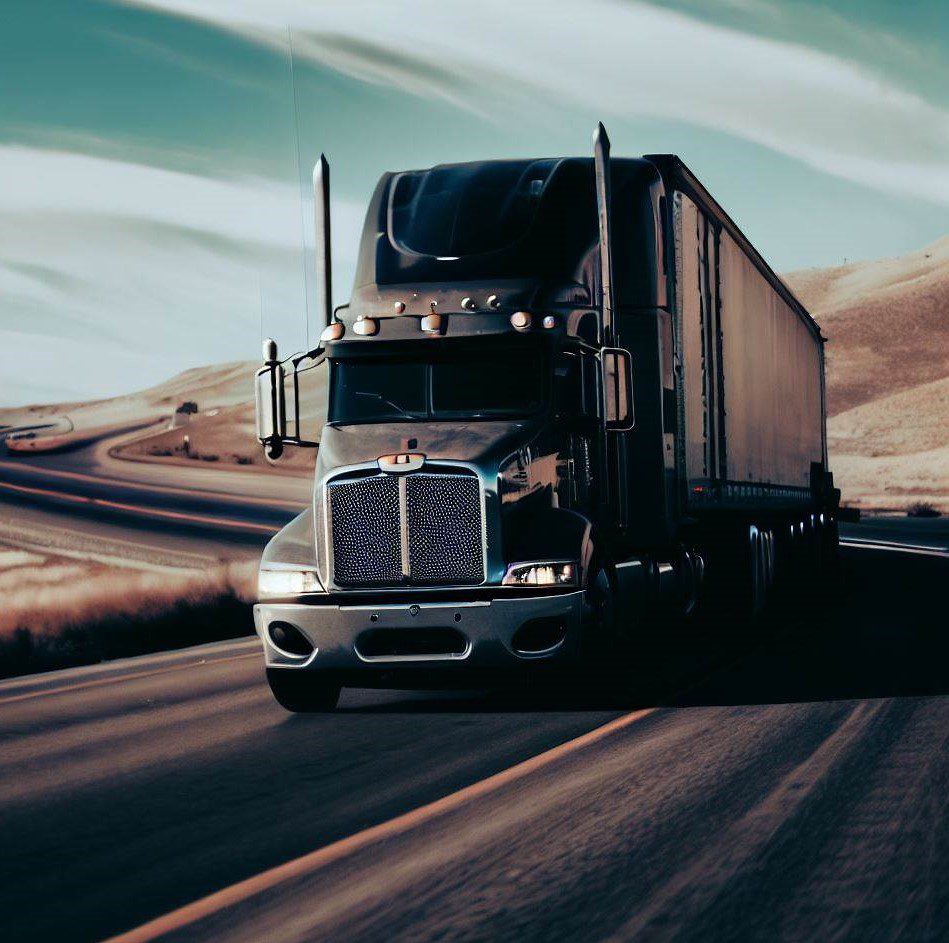 ---
---
Hitting the Highway: The Full Scoop on Boise, Idaho Truck Insurance
Well, well, well, look who's rolled on into the land of starchy goodness and vibrant insurance prospects! We're not talking about the humble potato though, but rather the bustling, lively city of Boise, Idaho. Serving as Idaho's capital and most populous city, Boise is a vibrant hub known for its alluring mix of urban sophistication and outdoorsy ruggedness. Surrounded by breathtaking mountains and rivers, it's the sort of place that makes you say, "Gosh, this is one spud-tacular city!"
But enough about the city itself. Let's talk trucks, freight, and all things logistics!
In Boise, trucking is more than just a way of life—it's a critical artery in the city's economic engine. Goods ranging from Idaho's iconic potatoes to lumber, electronics, and even dairy products crisscross the city's bustling highways every day. Routes along I-84, I-184, and US-20 are regularly traversed by truckers, transporting all manner of cargo and commodities to keep this lively city thriving.
However, life on the road isn't without its risks. That's why you need an ace up your sleeve—a robust insurance coverage, to be exact.
Types of Commercial Trucking Insurance Coverages and Their Importance
---
Auto Liability

Think of it as your trusted sidekick ready to leap into action when things go south. In the unfortunate event of an accident, auto liability covers the cost of injury and property damage you cause to others. Heck, if you've ever found yourself weaving through Boise's rush hour traffic on the I-84, you'll know the importance of having this buddy in your corner!

Physical Damage

Physical damage coverage ensures your rig doesn't end up looking like a Picasso painting after a mishap. It can be a lifesaver, especially when you're cruising around known accident hotspots like the interchange of I-84 and I-184.

Motor Truck Cargo

Idaho potatoes are sturdy, but they aren't indestructible! Imagine the mess you'd have on your hands if a sudden swerve turned your precious cargo of spuds into mashed potatoes. Motor Truck Cargo insurance covers the freight you're hauling if it gets damaged or lost.

Non-Trucking Liability

During such personal errands, Non-Trucking Liability coverage swoops in to protect you from any liability costs you might incur when not under dispatch.

Workers Compensation

If an accident leaves you or your employees injured, Workers Compensation coverage steps up to cover medical costs and lost wages.

General Liability

If your truck accidentally turns someone's fence into kindling, you'll be glad to have Truckers General Liability coverage. It's your safeguard against any property damage or bodily injury you cause indirectly while operating your truck.
Why You Should Choose The Insurance Store for Your Trucking Insurance
Now, you may be thinking, "Why should I pick The Insurance Store for my Boise Idaho commercial trucking insurance?" Well, why does the Boise River flow west? It just makes sense!
Here at TIS, we are a family-owned business with half a century of experience under our belt. We've been navigating the insurance highway longer than I-84 has been running through Boise. And just like the variety of cargo hauled by the truckers we serve, we offer a wide array of A+ rated insurance carriers specializing in commercial trucking.
Additionally, we've leveraged technology to make your life easier. Through our TIS24 app, truckers can issue their certificates of insurance, access ID cards, and review their policy and insurance documents anytime, anywhere. It's like having a personal insurance agent right in your pocket!
Navigating Through Truck Permits and Filings
Trucking isn't just about hauling cargo from point A to point B—it also involves navigating a labyrinth of permits and filings. But fear not! Our permits division, TIS Trucking Services, can help you tackle these head-on. We're like your personal Boise GPS, helping you smoothly navigate Idaho's regulatory landscape.
The TIS Promise
Our TIS team is committed to providing top-notch service with a dash of humor and a hefty dose of friendly vibes. We're not your run-of-the-mill, jargon-spouting, robotic insurance agency—we're real people providing real solutions. We understand that insurance isn't just about policies and premiums, it's about peace of mind.
So, what are you waiting for? Hop on the trucking insurance highway and get your quote today. Call our friendly team at 888-570-3130 or reach out to us online. Here at The Insurance Store, you're not just a number—you're part of our trucking family! Let us show you why when it comes to Boise Idaho commercial trucking insurance, we're simply the best in the business. Safe travels, folks!
---
Get a Quote for Truck Insurance
---
Here is what Our Happy Customers have to say
---
Rachel is so Amazing would like to take service from her always. Highly Recommend. Thank you for being so patient and nice. Great service

JSR FREIGHTWAYS INC.