Tallahassee Truck Insurance
FL License #: L112084
---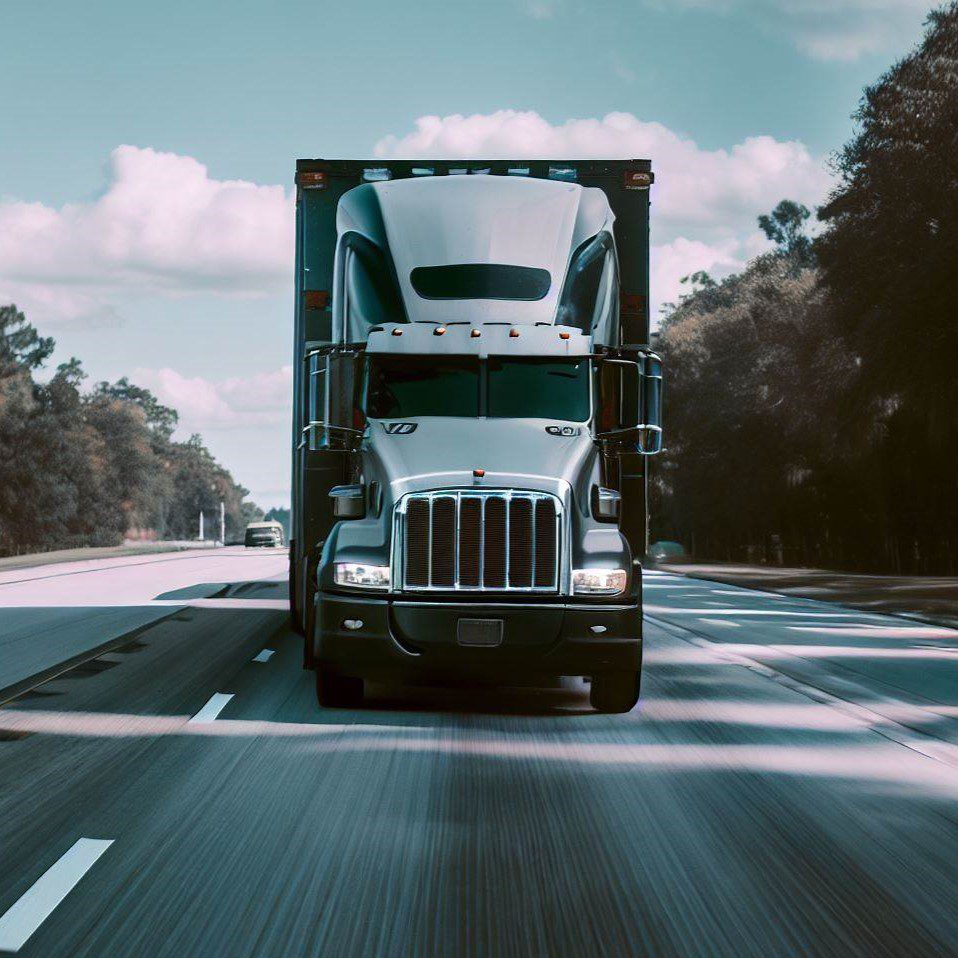 ---
---
The Big Rig Rigmarole: Commercial Truck Insurance in Tallahassee, FL
There's more to Tallahassee, Florida than meets the eye. Known for its southern charm, rich history, and a vibrant political landscape, this capital city is the beating heart of the Sunshine State. But did you know it's also a hive of commercial trucking activity?
Yeah, you heard it right! Hidden amidst the Spanish moss-draped oaks, bustling universities, and the clamor of the State Capitol, you'll find a sturdy network of truckers and transporters. They're the unsung heroes, quietly keeping the city's lifeblood flowing, carrying everything from our famous Floridian oranges to indispensable construction materials for the ever-expanding cityscape. All while crisscrossing landmarks like the Tallahassee Automobile Museum or negotiating suburban arteries in areas like Killearn Estates.
All Things Trucking in Tallahassee: Insurance and Beyond
However, as any seasoned trucker will tell you, it's not all smooth sailing—or should we say, 'smooth trucking?' For every load of seafood hauled from the Gulf Coast or freight of high-tech equipment destined for the Innovation Park, there's a heap of challenges to face. And that's where the need for a commercial truck insurance coverage as solid as the Old Capitol comes into play.
---
Auto Liability

Imagine this: You're cruising down Apalachee Parkway, enjoying the rhythm of the open road, when—blam!—an unexpected fender bender. Bummer, right? Auto Liability Insurance is your first line of defense, covering the costs associated with damage or injuries to others as a result of a trucking accident.

Physical Damage

Life is like a box of chocolates—you never know what you're gonna get. That's true even when you're trucking along the picturesque canopy roads of Tallahassee. Physical Damage Coverage has your back when your truck sustains damage from an accident, theft, or natural disaster.

Motor Truck Cargo

Your cargo is your bread and butter. Whether you're hauling a load of timber from Apalachicola National Forest or transporting fresh produce to the Downtown Marketplace, Motor Truck Cargo insurance will cover you if your cargo gets damaged or lost in transit.

Trailer Interchange

Trailer Interchange insurance offers protection for non-owned trailers under your control.

Non-Trucking Liability

Even off-duty truckers need coverage. Maybe you're off to see a Seminoles game or catch a concert at the Moon. Non-Trucking Liability insurance covers you for non-business related accidents when you're not under dispatch.

Workers Comp

No one's a fan of boo-boos, and we ain't talking about the kind that need Band-Aids. Workers Compensation insurance protects you and your employees by covering medical expenses and lost wages from job-related injuries or illnesses.

General Liability

General Liability insurance is the good 'ol boy of coverage. It protects against a variety of common business risks, including lawsuits for personal injury, advertising injury, and more.
Benefits of The Insurance Store: TIS is More Than Just Insurance
Now, if you've had your fill of trucking lingo and insurance jargon, take a load off and let's talk about The Insurance Store. Also known as TIS, we're a family-owned business that's been serving folks just like you for 50 years. Partnering with an independent agency like us is as satisfying as a slice of southern pecan pie. Here's why:
We've got connections: TIS has access to a multitude of A+ rated insurance carriers specializing in commercial transportation risks.
We're tech-savvy: With our nifty mobile app, TIS24, truckers can issue their certificates of insurance anytime, anywhere. That's right! You could be enjoying a po' boy at Shell Oyster Bar and still take care of business.
We're here to help: Our permits division, TIS Trucking Services, is a one-stop-shop for all your commercial trucking permits needs in Florida.
Permit Me to Elaborate: The Scoop on Trucking Permits
But hold your horses! Before you start trucking your way through the beautiful Tallahassee scenery, there's a little matter of truck permits and filings. Navigating this can be as tricky as crossing the Seven Mile Bridge with a wide load during rush hour.
That's where TIS Trucking Services shines. We can help you sail through the permitting process smoother than a glass of sweet tea on a hot Tallahassee day.
Buckle Up for a Trucking Adventure in Miami
So, you're wondering, "What's next?" Well, dear trucker, it's time to put the pedal to the metal. Whether you're just starting your journey in the trucking business or you're a seasoned trucker looking for a better insurance deal, The Insurance Store is your go-to destination for commercial truck insurance in Tallahassee, Florida.
Don't spin your wheels in the mud—call our friendly team at 888-570-3130 or swing by and request a quote. Remember, at The Insurance Store, you're not just a policy number, you're family. So, what are you waiting for? Come on in, y'all are always welcome here!
---
Get a Quote for Truck Insurance
---
Here is what Our Happy Customers have to say
---
The Insurance Store is by far the best insurance agent we've ever had for our trucking business. Going on 4 years with them. They always make sure to take care of my insurance needs in a timely manner. Very important for my business. Thank you Anni Hallmark, Selene Vega, Claudia Gutierrez, and everyone else at The Insurance Store for always being so attentive.

Simon Tafoya Jr.