FL License #: L112084
---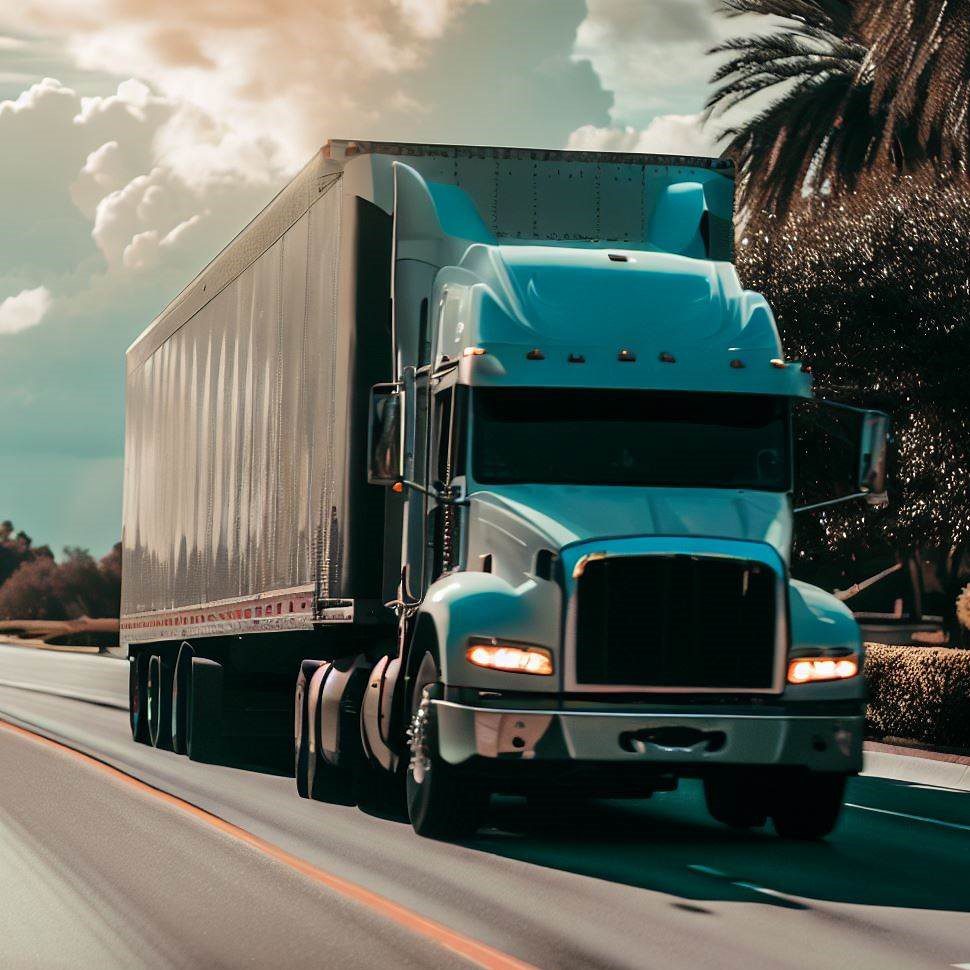 ---
---
Navigating the Highway of Commercial Truck Insurance in Orlando, Florida
Do you know that Orlando, Florida, fondly dubbed the 'City Beautiful', is not just famous for the magical allure of Disney World and Universal Studios? There's more to it than meets the eye! Besides its charming tourist attractions, this vibrant city plays a crucial role in Florida's robust trucking and transportation sector.
The grandeur of the Orlando skyline, the bustling streets lined with palm trees, and the rich aroma of citrus in the air all contribute to the city's enchanting aura. But beneath this picturesque scenery, a dynamic ecosystem of commercial trucks is constantly in motion. These industrial workhorses transport everything from fresh Florida oranges to enormous space shuttle components, proving that Orlando's reach extends beyond the realm of fantasy and into the very veins of commerce.
Orlando, often viewed as the economic engine of Central Florida, plays a pivotal role in transporting a diverse range of cargo. Be it fresh produce from the 'Celery City' of Sanford, electronic equipment to the tech firms in Lake Mary, or construction materials to the burgeoning suburbs of Winter Park, commercial trucks have a massive part to play.
Dotted with renowned landmarks like the Orange County Convention Center and Lake Eola Park, Orlando is more than just a pretty face. The city is a commercial powerhouse, with the wheels of its success largely powered by the relentless spin of truck tires.
The What and Why of Commercial Trucking Insurance
When it comes to safeguarding your investment in this bustling hub of economic activity, commercial truck insurance stands tall as your knight in shining armor. Let's take a quick pit stop to explore the various coverages relevant to trucking in Orlando:
---
Auto Liability

Picture this, you're cruising down I-4 near the iconic Volcano Bay Water Park, and out of nowhere, a collision occurs. That's where Auto Liability steps in, covering the damage inflicted on the other party.

Physical Damage

Imagine you're hauling goods to Kissimmee, and a tropical storm takes a bite out of your rig. This coverage caters to the repair or replacement of your truck and equipment.

Motor Truck Cargo

You're carrying a shipment of gift shop supplies to the Kennedy Space Center, but they get damaged en route. No need to panic! This policy covers the cargo you're hauling if it's damaged or stolen.

Trailer Interchange

Picture the game of musical chairs but with trailers. It's pretty common in the trucking world. This coverage protects the non-owned trailers you pull under a trailer interchange agreement.

Non-Trucking Liability

What if you're off-duty, enjoying a delightful drive along Lake Apopka, and an accident occurs? This coverage takes care of injuries or damage to other people's property during your personal use of the truck.

Workers Comp

Protects your most precious asset - your employees. Whether they're hurt on the highway or at the depot, this coverage ensures they get the medical care they need.

General Liability

You're at your warehouse near the Orlando International Airport, and a visitor slips and falls. It's not your lucky day, but general liability insurance can help cover the expenses resulting from such incidents.
The Insurance Store – Your Ultimate Road Companion
We are a family-owned business, serving commercial trucking needs for 50 years. Just like Orlando's famous Old Spanish Sugar Mill makes its pancakes, we've been cooking up trucking insurance solutions, custom-made for each of our customers.
We're an independent insurance agency, and this means we work for you and not the insurance companies. We have access to numerous A+ rated insurance carriers, specializing in commercial transportation risks. We can offer a buffet of options to cater to your specific needs and budget.
And just like the city of Orlando, we too have our magic touch – our mobile app, TIS24. This handy little tool allows truckers to issue their certificates of insurance anytime, anywhere, right from their computers or phones. Think of it as your insurance wand, ready to conjure up a coverage certificate whenever you need it.
Permit Woes? Say No More!
Operating commercial trucks in the Sunshine State calls for more than just a sunny disposition. Truck permits and filings can often prove to be a maze of bureaucratic red tape. Don't worry, though; we've got your back! Our permits division, TIS Trucking Services, is well-equipped to help with all your commercial trucking permits. Leave the paperwork to us, while you focus on what you do best – keeping Orlando's wheels of commerce turning.
Time to Hit the Road with Confidence!
Driving a commercial truck in Orlando is much like navigating one of its famous theme parks. It can be exciting and rewarding, but without the right guide, it can also be a tad daunting. That's where The Insurance Store steps in, offering a roadmap to success and the peace of mind that comes with knowing you're protected.
It's time to buckle up and hit the road to a secure future. Dial us up at 888-570-3130 for a friendly chat, or request an Orlando truck insurance quote online. Our TIS team is all set to help you steer clear of bumps and potholes on your journey to commercial trucking success. After all, they don't call us the navigators of insurance for nothing!
---
Get a Quote for Truck Insurance
---
Here is what Our Happy Customers have to say
---
People are amazing to work with get stuff handled no BS all their staff is amazing would defiantly recommend to anyone in the trucking industry. Hands down!

shaylee marie