Jacksonville Truck Insurance
FL License #: L112084
---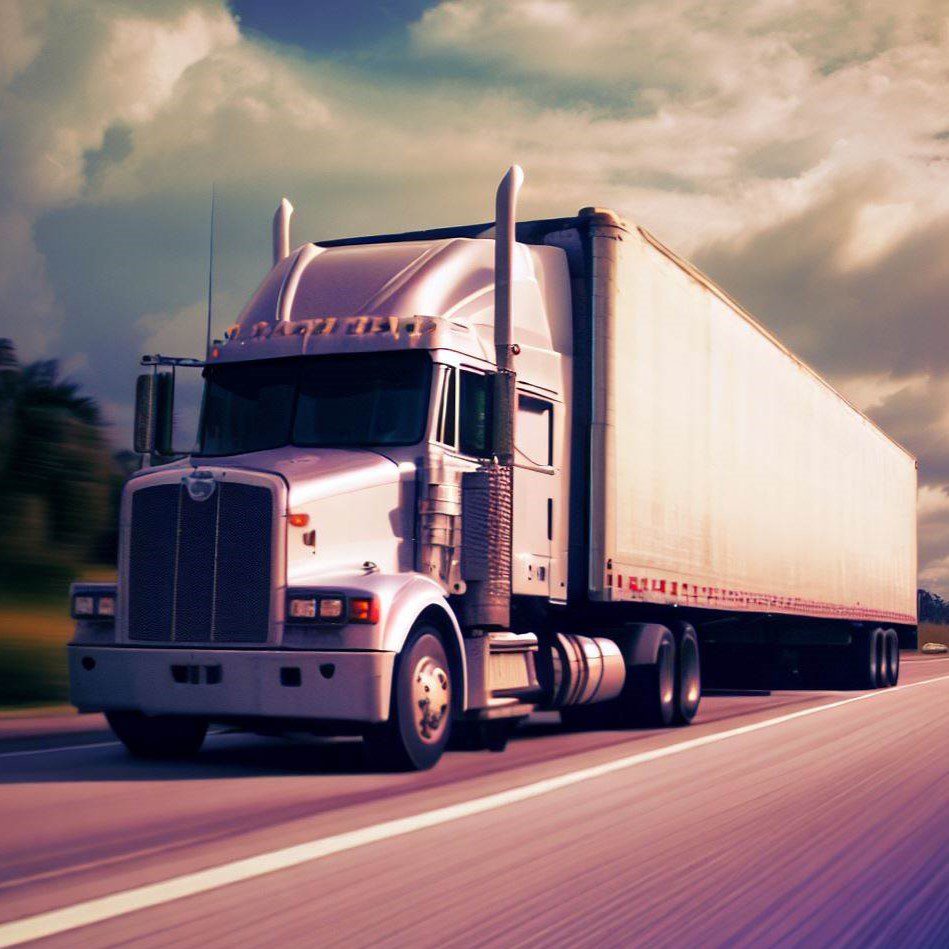 ---
---
Commercial Trucking Insurance in Jacksonville, Florida
Welcome to Jacksonville, Florida, the gateway to sunshine, beaches, and a bustling hub for commercial trucking. Here in Jax, as we fondly call it, semi-trailers are as common as sunburns in July, and our insurance game is just as hot. As America's largest city by land area, Jacksonville's got it all — breathtaking landmarks, enchanting suburbs, a flourishing port, and a booming trucking industry. But before we dive into the heart of commercial truck insurance in Jacksonville, let's set the scene.
Trucking in the River City: More than Just Grit and Diesel
What's rumbling down the I-10, shifting gears through Five Points, and cruising by the towering container ships at JAXPORT? Why, it's the mighty commercial trucks of Jacksonville! These hulking road warriors keep our city's economic engine purring like a well-oiled machine, transporting everything from our famous oranges and grapefruits to high-tech electronics and military equipment.
And it's not just about what's in the truck; it's also about where it's going. Our trucks trundle past the glistening waters of the St. Johns River, skirt around the bustling Riverside Arts Market, and traverse the historic suburbs of San Marco and Springfield. It's a journey of trade and industry that's as colorful as a flamingo on roller skates!
Get Your Gear in Order: Essential Jacksonville Commercial Truck Insurance Coverage
Driving a commercial truck in Jacksonville isn't all beachy keen. You've got to roll up your sleeves and deal with a smorgasbord of risks. But fear not, amigo! The Insurance Store, aka TIS, aka your one-stop shop for all things insurance, has got your six. Let's explore the essential insurance coverages for your big rig:
---
Auto Liability

This is as crucial as sunscreen in the Floridian summer. Auto Liability protects you from financial disaster if you're at fault in an accident. It's the good samaritan of insurance, taking care of the other party's medical bills or property damage.

Physical Damage

Next up is Physical Damage insurance. Think of it like an armored alligator guarding your precious rig from fire, theft, and, yes, even those pesky Florida hurricanes.

Motor Truck Cargo

Hauling fresh Florida citrus or top-secret gadgets? Motor Truck Cargo insurance ensures your cargo is covered from loading dock to unloading dock. It's like a security blanket for your freight!

Trailer Interchange

Frequent flyer at the Jacksonville Port Authority? You'll need Trailer Interchange coverage for those times you're swapping trailers faster than a gecko gulping down a mosquito.

Non-Trucking Liability

Even when you're off-duty, Non-Trucking Liability keeps you covered. Think of it as your own personal safety net, even when you're just cruising down to Jacksonville Beach.

Workers Comp

Look, we get it. Accidents happen, even to the best truckers. Workers Compensation covers your medical bills and lost wages if you're injured on the job. It's like a protective mama bear for your livelihood.

General Liability

And, last but not least, we have General Liability. This coverage is the jack-of-all-trades, protecting you from everything else life on the road throws your way.
The TIS Advantage: Your Trusted Independent Insurance Agency
Now, you might be asking, "Why should I choose TIS?" Well, let me tell you, dear reader, the reasons are as plentiful as oranges in a Floridian grove. We're a family-owned business with over 50 years of experience in the industry. That's half a century of building relationships with A+ rated insurance carriers specializing in commercial transportation risks.
But, that's not all, folks! We're also tech-savvy. Our mobile app, TIS24, lets you issue your certificates of insurance anytime, anywhere, faster than a gator snap. So, whether you're waiting for a pickup at JAXPORT or relaxing at home in Avondale, your insurance is always just a tap away.
TIS Trucking Services: Simplifying Truck Permits and Filings
Is navigating the maze of truck permits and filings in Florida making your head spin like a whirligig? Don't fret! The TIS team is here with our TIS Trucking Services division to cut through the red tape for you. With us in your corner, you'll be hauling your cargo down the I-295 in no time!
Get Your Rig Rolling with TIS!
Before we wrap up, let's circle back to Jacksonville. It's a city that embodies the spirit of trucking - resilient, hardworking, and always moving forward. And just as our beautiful city stands at the crossroads of trade, TIS stands at the crossroads of insurance and service.
So, ready to protect your trucking business in Jacksonville, Florida with commercial truck insurance? Then don't wait for the cows to come home. Call our friendly team at 888-570-3130 or request a Jacksonville truck insurance quote today. Come rain or shine, the TIS team is here for you. Remember, in Jacksonville, we don't just move freight, we move forward - and we'd be delighted to have you join the ride!
---
Get a Quote for Truck Insurance
---
Here is what Our Happy Customers have to say
---
Jennifer took my call which is very rare these days with computers and numbers that one needs to press to be connected; hope and pray that it is the correct one. She listened since the insurance was to expire within days and many insurance companies are leaving California, I was frantic. She had a calming voice and dedication in her words that assured me that she will make this work, and she did! Thank you to The Insurance Store for an efficient and effective person who did the foot work for me through Google Maps. and not have me measure, as one person in the office told me. My time is valuable with tending to our business, employees and vendors. Jennifer, thank you for your help and determination!!!

M. Moncrief