Hollywood FL Truck Insurance
FL License #: L112084
---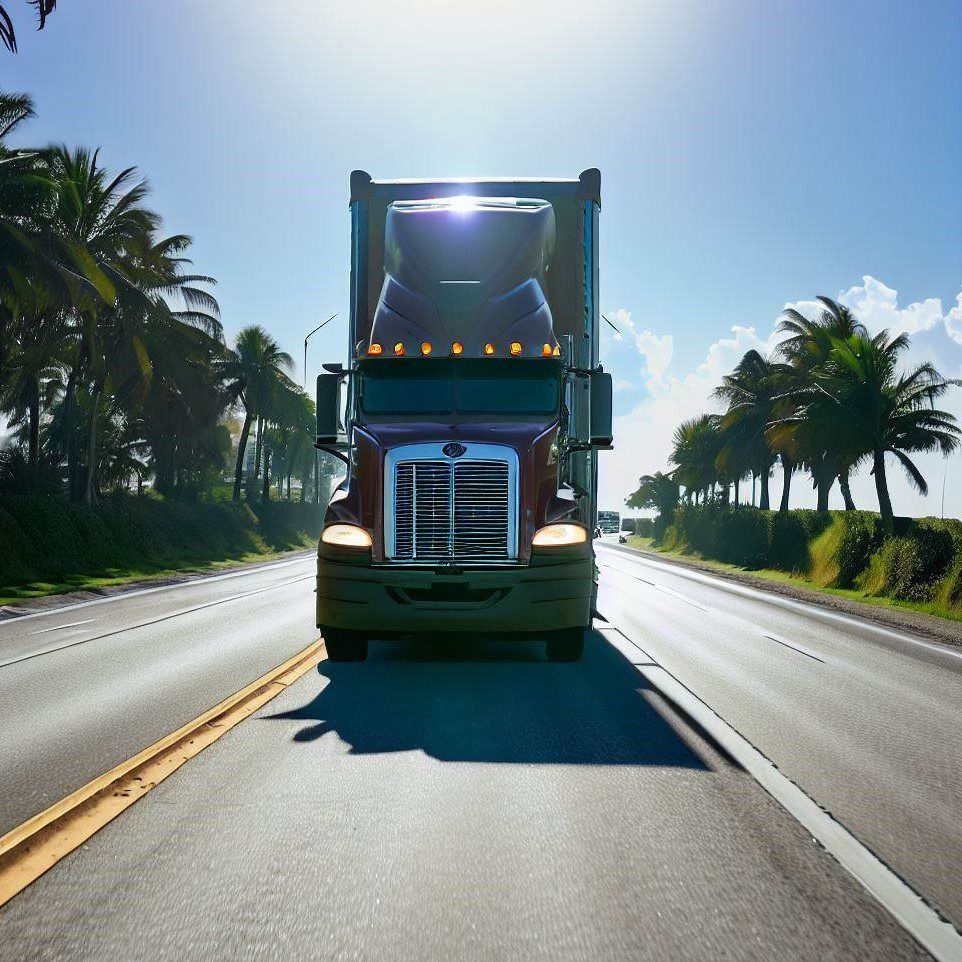 ---
---
Commercia Trucking Insurance in Hollywood, Florida
A warm and sunny locale, nestled cozily between Miami and Fort Lauderdale, Hollywood boasts more than just a charming name borrowed from its West Coast counterpart. You see, Hollywood, Florida, is a bustling hub for the trucking industry and plays a crucial role in the state's economic machinery. A trucker's paradise, if you will. But more on that in a jiffy.
Step aside, California—there's a new Hollywood in town! Sure, we may not have the Walk of Fame, but in our neck of the woods, 18-wheelers steal the show. And boy, do we move some cargo around! From fresh Florida citrus to vibrant flowers, machinery parts, and everything in between, trucks in Hollywood are like the arteries of commerce, circulating a lifeblood of goods that keep the Sunshine State shining bright.
While we're talking trucking, did you know that trucks also frequently traverse the famed Hollywood Beach Broadwalk? It's a sight to see, let me tell you! With the majestic Atlantic Ocean as a backdrop, a massive big rig cruising the scenic route is as Hollywood as it gets.
Hollywood FL Trucking Insurance: Your Safety Net on the Road
Truckin' in Hollywood isn't just about the rubber meeting the road, folks. It's a business, and like any business, it comes with risks. That's where The Insurance Store rides shotgun, offering comprehensive commercial truck insurance to safeguard your business and your livelihood.
---
Auto Liability

It's a no-brainer: Accidents happen, even to the best of us. TIS ensures you're covered if your truck causes damage or injury to others. Just picture yourself cruising along Hollywood Boulevard when—BAM—a Florida panther darts out in front of you. Not an everyday occurrence, but with auto liability, you're covered, whiskers and all.

Physical Damage

Mother Nature, you unpredictable beast! Hurricanes, flash floods, the occasional iguana falling from trees—we've seen it all in Hollywood. Physical damage coverage ensures your rig is protected against such calamities.

Motor Truck Cargo

Remember those vibrant flowers we mentioned? Well, if something happens and they're damaged in transit, motor truck cargo coverage will have you covered, ensuring you're not left holding the wilted bouquet.

Trailer Interchange

Trailer interchange coverage makes sure those shared assets are protected.

Non-Trucking Liability

Non-trucking liability coverage helps you handle instances when your truck isn't being used for business purposes.

Workers Comp

Our hardworking truckers are Hollywood's unsung heroes, and they deserve protection too. Workers' compensation offers benefits for truckers injured on the job.

General Liability

Let's say you're at a rest stop and a passerby trips over your equipment. Oops! General liability covers claims of bodily injury or property damage that occur during business operations.
Perks of Choosing TIS: The Insurance Store
Partnering with TIS for your Hollywood Florida commercial truck insurance is like hitting the jackpot. For starters, we're a family-owned business with 50 years under our belt. We've got grit, we've got heart, and we've seen it all. What's more, our network of A+ rated insurance carriers that specialize in commercial transportation risks ensures that you're always in safe hands.
As part of the TIS family, you'll gain access to our nifty mobile app, TIS24, allowing you to issue certificates of insurance anytime, anywhere. Heck, you could be lounging on Hollywood Beach with a pina colada in hand and still manage your insurance needs with a few taps on your phone. Now, isn't that the life?
TIS Trucking Services: Your Permit and Filing Ally
Trucking in Hollywood isn't just about hauling goods; it's also about paperwork—truck permits, filings, and all that jazz. But don't you fret. We've got a hotshot team called TIS Trucking Services ready to lend a hand with all your commercial trucking permit needs. After all, why get bogged down in bureaucracy when you've got roads to conquer?
Your Next Move
If you're revving to hit the road in Hollywood, Florida, don't leave your coverage to chance. Join the TIS family and experience unparalleled peace of mind. We've got your back, front, and everything in between. So what are you waiting for? Get your Hollywood Florida commercial truck insurance quote today. Or better yet, call our friendly team at 888-570-3130. Happy trucking, y'all!
---
Get a Quote for Truck Insurance
---
Here is what Our Happy Customers have to say
---
Amazing people. Kelli was an awesome person. She saved 10k+ for me. I highly recommend them.

Emanuel P.