Waterbury Truck Insurance
CT License #: 2716556
---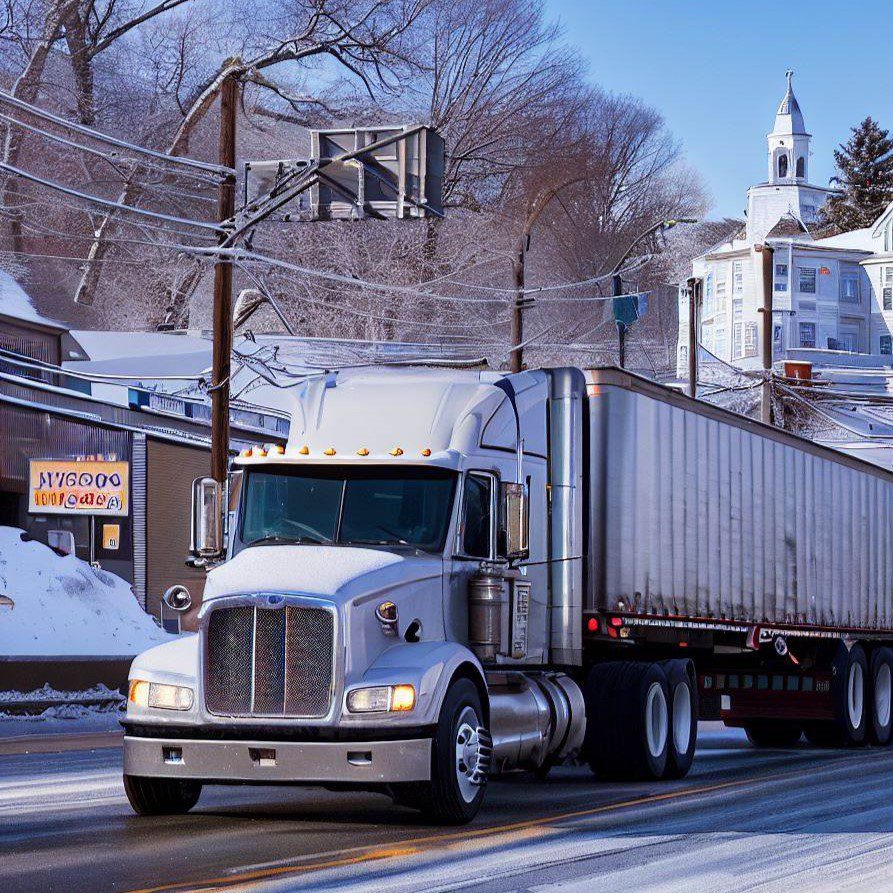 ---
---
Navigating the Road of Waterbury Connecticut Truck Insurance
Well, folks, there's no denying it: Waterbury, Connecticut, is one heck of a place. Nicknamed "The Brass City," it's a haven of history, a hub of industry, and a crossroads of New England. From the stunning architecture of the Palace Theater to the verdant charm of Fulton Park, Waterbury's rich tapestry is as vibrant as it is diverse. Now, let's talk turkey about one thing that makes this place really move — and no, we're not talking about Naugatuck River flow — we're talking about trucking!
Waterbury's strategic location on I-84, nestled between New York and Boston, makes it a central hub for freight and logistics in the region. You can bet your bottom dollar that if it can be transported, you'll find it on a truck in Waterbury. From precious metal ores reminiscent of the city's 'Brass Age' to the freshest New England seafood, big rigs are the lifeblood of the city's diverse economy.
From Watertown to Oakville and over to Wolcott, the mighty trucks rumble, connecting our city to every nook and cranny of the country. Trucking in Waterbury, you see, is a lot like a plate of New Haven-style pizza – it brings together a smorgasbord of flavors, or in this case, cargo types, all in one diverse, delicious package.
However, as the good folks at The Insurance Store (or TIS, as we like to call ourselves) will tell you, trucking isn't just about driving from point A to point B. It's a risky business. That's why you need the right insurance to keep you covered when the rubber hits the road.
Get Your Ducks in a Row: Essential Commercial Trucking Insurance Coverages
Let's not beat around the bush — driving a commercial truck is not for the faint of heart. Life on the road can be unpredictable, so here are some insurance coverages that can help you ride out any storm.
---
Auto Liability

Required by federal regulations, this insurance is like a guardian angel for truckers, providing coverage for injuries or damages to other people or property if you're at fault in an accident.

Physical Damage

This coverage is like a suit of armor for your truck, protecting your rig against damage from collision, theft, fire, or vandalism.

Motor Truck Cargo

This is akin to a safety net for the goods you transport. Whether you're hauling textiles from the East End or transporting tech goods to Town Plot, this coverage ensures that your cargo is covered against physical loss or damage.

Non-Trucking Liability

For times when you're off the clock but still on the road, this coverage provides protection for your rig when it's not being used for business purposes.

Workers Compensation

In the unfortunate event of an on-the-job injury, workers' compensation is there to cover your medical bills and lost wages. It's like a rainy day fund for when the going gets tough.

General Liability

This covers you for any other damage or injury that could occur during your business operations. Think of it like an umbrella that shields you from life's little (and big) unexpected events.
Why Put Your Eggs in The Insurance Store's Basket?
When it comes to Waterbury Connecticut truck insurance, TIS isn't just another face in the crowd. As a family-owned business with 50 years under our belt, we've got the expertise to help you navigate the twists and turns of truck insurance like a pro.
And it's not just about our experience. As an independent insurance agency, we have access to a veritable smorgasbord of A+ rated insurance carriers that specialize in commercial trucking. This means we can offer you tailor-made policies that fit your needs like a glove.
But wait, there's more! With our game-changing app, TIS24, you can issue certificates of insurance, get ID cards, and access your policy and insurance documents anytime, anywhere. It's like having an insurance expert in your pocket, ready to assist you 24/7.
Cutting Through the Red Tape: Truck Permits and Filings
We all know that bureaucracy can be a real tough nut to crack. But don't worry, we've got your back. With our dedicated permits division, TIS Trucking Services, we can help you with all the necessary commercial trucking permits and filings for Connecticut. That way, you can focus on what you do best — keeping Waterbury moving!
Make The Right Turn with The Insurance Store
So there you have it, folks — a glimpse into the world of Waterbury Connecticut truck insurance. Whether you're just starting your journey in trucking or you're a seasoned road warrior, the TIS team is here to guide you every mile of the way.
What are you waiting for? Give our friendly team a buzz at 888-570-3130 or request a quote. Let's hit the road together, with The Insurance Store in your corner, helping you to navigate the highways and byways of insurance in style. And remember, with us, you're not just getting an insurance policy; you're joining the TIS family. Now how's that for peace of mind?