CT License #: 2716556
---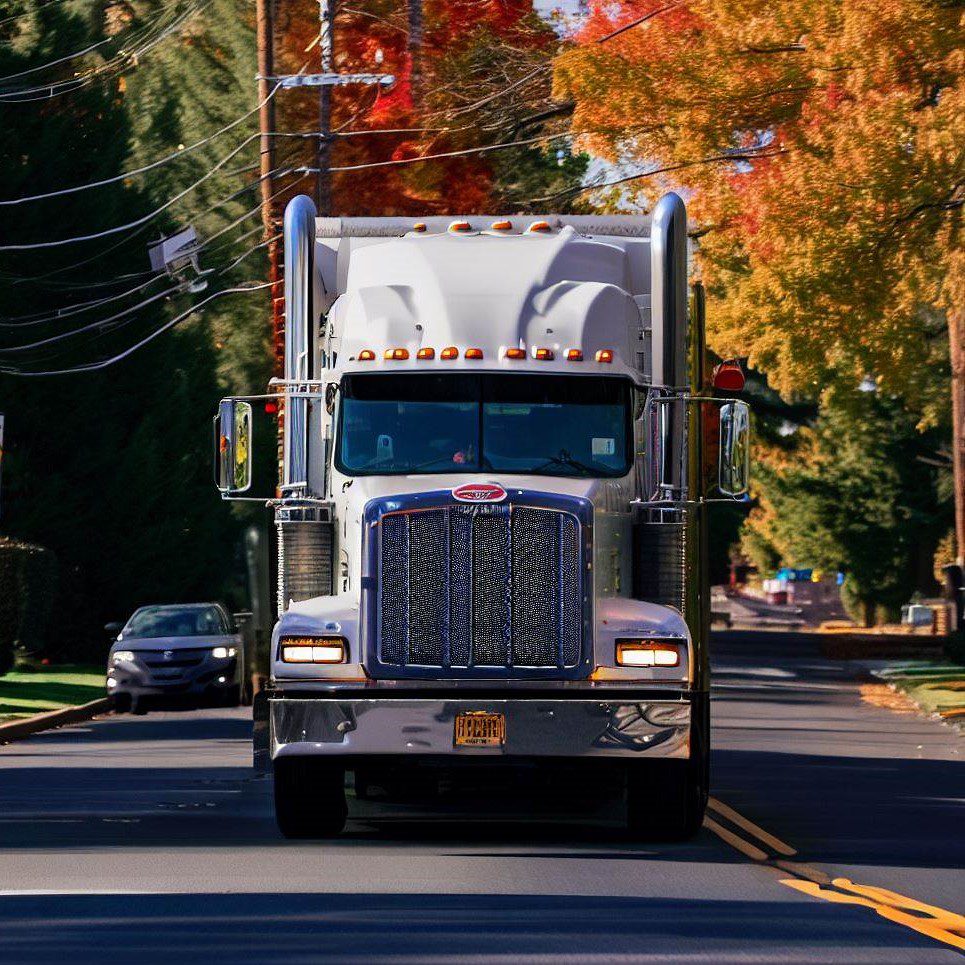 ---
---
Commercial Trucking Insurance: Stamford Connecticut
Say hello to Stamford, Connecticut, the city that keeps America moving! Nestled in the Golden Apple, a wink away from the hustle and bustle of New York City, Stamford is the beating heart of freight and logistics. Built on the shores of Long Island Sound, it's a city with a rich history, vivacious culture, and a thriving trucking industry that's as solid as a rock.
It's the engine room that powers the Eastern Seaboard's freight lifeline, where, believe it or not, over two million tons of freight is transported every year. From apples to zippers, furniture to pharmaceuticals, if you've bought it, chances are a Stamford truck brought it! Stamford is the unseen force behind America's supply chain, its robust trucking network traversing the I-95 and Merritt Parkway highways, with their veins reaching into neighboring Norwalk, Greenwich, and Darien. Now that's what we call "movin' and shakin'!"
Big Rigs and Bigger Responsibilities: Understanding Truck Insurance Coverages
Now, for all you truckers and freight masters, let's hit the brakes for a minute and chat about the elephant in the room - truck insurance. Specifically, let's zero in on Stamford Connecticut truck insurance. As colorful as the trucking industry might be, it ain't always smooth sailing, or rather, smooth driving! Accidents happen, and that's when the safety net of your truck insurance comes into play.
---
Auto Liability

Consider this scenario: you're transporting a freight of fresh Connecticut Bluepoint Oysters down the I-95 when, "Oh deer!" – an unexpected visitor causes a swerve and an accident. Auto Liability coverage has your back, covering the costs of damage and injury to others if you're at fault.

Physical Damage

Now, let's say that deer not only caused an accident but also did a number on your shiny Peterbilt. Don't fret! Physical Damage coverage takes care of the repairs, keeping your rig in tip-top shape.

Motor Truck Cargo

Picture this: those precious Bluepoints were ruined in the accident. "Aw, shucks!" is right! But hey, the Motor Truck Cargo policy will cover the loss of the cargo you were hauling.

Non-Trucking Liability

Suppose you're off-duty, cruising along Bedford Street to get some infamous Colony Grill pizza, and find yourself in a fender bender. Non-Trucking Liability steps in when you're not under dispatch, protecting you in your downtime.

Workers Compensation

God forbid, but if you or one of your employees get injured on the job, Workers Compensation will cover medical expenses and lost wages.

General Liability

Finally, if your business operations cause any other injury or damage, Truckers General Liability swoops in to save the day.
The Insurance Store: A Legacy of Trust
We get it, navigating the world of Stamford Connecticut truck insurance can feel like you've bitten off more than you can chew. That's where we, The Insurance Store, or as our friends like to call us, TIS, come in.
TIS is not just any insurance agency; we're a family-owned business, standing strong for over half a century. We've got our roots firmly planted in the ground and a commitment to providing top-notch service that's as firm as the bricks in the historic Stamford Downtown district.
Being an independent insurance agency, we're like the friend who always knows a guy. We've got access to countless A+ rated insurance carriers who specialize in commercial trucking. Plus, we've got the secret weapon - the TIS24 app. It's like having a mini-insurance agent in your pocket! Issue your certificates of insurance, access your policy documents, or get your ID cards, anytime, anywhere. Who knew insurance could be so easy-peasy?
Keeping Your Trucks in Check: TIS Trucking Services
Wait, we're not done! The fun doesn't stop at Stamford Connecticut truck insurance. We're here to assist with your commercial trucking permits too. Our dedicated division, TIS Trucking Services, can guide you through the winding roads of permits and filings needed in the state of Connecticut. We'll ensure you're legally good to go, so you can focus on what you do best - keeping America moving!
Let's Keep Those Wheels Turning
So, truckers of Stamford, here's the deal. We know you're the backbone of our supply chain, the lifeline of our economy. It's not an easy gig, but boy, is it an essential one. The least we can do is ensure that while you're out there doing your part, we do ours to keep you protected.
Give our friendly team a buzz at 888-570-3130 or request a quote online. Whether it's Stamford Connecticut truck insurance, permits, or just some good old advice from someone who's been around the block, we're here for you. The Insurance Store - because you're not just a policy number, you're family.
---
Get a Quote for Truck Insurance
---
Here is what Our Happy Customers have to say
---
Awesome customer service, specially Kelli Clerisse she have done great job to my company!

Amiri Shamal