New Haven Truck Insurance
CT License #: 2716556
---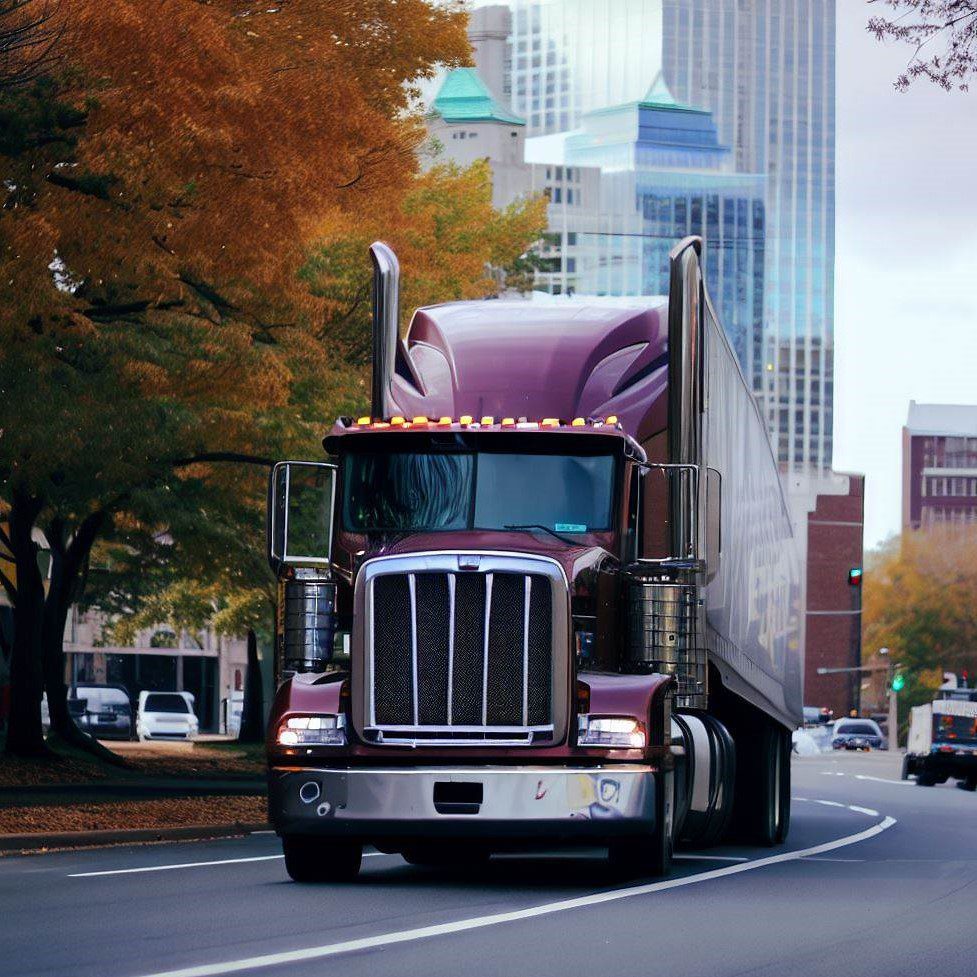 ---
---
Trucking Around New Haven: A Look at Commercial Trucking Insurance
Welcome to the grand city of New Haven, a bustling, thriving hub in Connecticut, with its beautiful historic architecture, renowned educational institutions, and a mouth-watering gastronomic scene. But we're not here to talk clam pizza; we're here for something just as savory and arguably as vital to this bustling city - the world of trucking.
This city, with its central location and extensive network of highways like the I-91 and I-95, is a critical node in the east coast's logistics chain. Now, if you know New Haven, you'll know the town has a rich heritage of industry and transport. It's a city that's witnessed the constant, rhythmic dance of trucks hauling everything from bulk foods and beverages, to general freight, machinery, and even hazardous materials. However, with the open road comes risks and responsibilities. That's where the subject of our today's gab - Commercial Trucking Insurance - rolls into the picture.
You're Covered: Decoding Commercial Trucking Insurance Coverages
---
Auto Liability

For truckers in New Haven and the rest of the country, auto liability insurance isn't a choice, it's a must-have. Imagine a scenario where your truck, hauling a precious load of Connecticut's famous lobster rolls, collides with a car - heaven forbid! Auto liability steps in to cover the damages and medical expenses. With New Haven's busy streets and the occasional pothole, it's like carrying an umbrella on a cloudy day - better to have it and not need it!

Physical Damage

Think of physical damage insurance as a sturdy shield for your prized rig, defending it against unforeseen accidents and events.

Motor Truck Cargo

In the trucking business, you're carrying more than just cargo; you're carrying responsibility. Motor truck cargo insurance provides coverage if the goods you're transporting get damaged or lost.

Non-Trucking Liability

Every trucker needs downtime, and non-trucking liability insurance has got your back when you're off the job.

Workers Compensation

For trucking companies, workers compensation is a surefire way to protect your most precious cargo - your employees. Should there be an accident involving an employee, this coverage ensures their medical costs, rehabilitation, and lost wages are covered. It's like a safety net when the unexpected tries to throw a wrench in the works.

General Liability

Last but definitely not least, we have the truckers general liability. This coverage is the big daddy of them all, providing broad protection for things like property damage, bodily injury, and more.
Why Choose The TIS Team?
Folks, you've just been introduced to the world of commercial trucking insurance, but let's face it, this is one journey you don't want to take alone. Enter The Insurance Store, or TIS if you're into the whole brevity thing. We've been in the insurance business for 50 years, longer than the Q Bridge has spanned the Quinnipiac River, and we're as solid as the Sleeping Giant's bedrock!
TIS is a family-owned business, and just like mom's homemade cooking, we put a little extra love into everything we do. With our connections to numerous A+ rated insurance carriers specializing in commercial trucking, we provide you with a spread of options that'll make your head spin. It's like being in the candy store of insurance.
Our cutting-edge app, TIS24, is your digital co-pilot, allowing you to issue certificates of insurance, access your policy documents, and get ID cards at any time from your computer or phone. It's like having a mini-insurance agent right in your pocket!
Your Permit Partners: TIS Trucking Services
Trucking in Connecticut is a bit like dancing the Fox Trot; there are steps to follow and forms to file. Luckily, our permits division, TIS Trucking Services, is here to lead you through the regulatory dance. Whether it's dealing with USDOT numbers, fuel tax reporting, or state permits, we'll make sure you're always in step and on beat with state regulations.
Wrapping It Up
Phew! That was quite a ride, wasn't it? Like a trucker cruising down the I-91, we've journeyed through the landscape of New Haven CT commercial trucking insurance. From the specifics of various insurance coverages to the benefits of having TIS in your corner, we've covered quite a few miles. But the road doesn't end here.
Why not give us a buzz at 888-570-3130 or request a quote today? We can't wait to welcome you to the TIS family. After all, we've been cruising these insurance highways for 50 years, and let us tell you, the view from here is great. So strap in, gear up, and let's hit the road together!
---
Get a Quote for Truck Insurance
---
Here is what Our Happy Customers have to say
---
Olga was very helpful and understanding of exactly what I needed and wanted and she made absolute sure to corroborate the two and get me my policy under 24 hours she should be PROMOTED!!

Thomas Tucker