CT License #: 2716556
---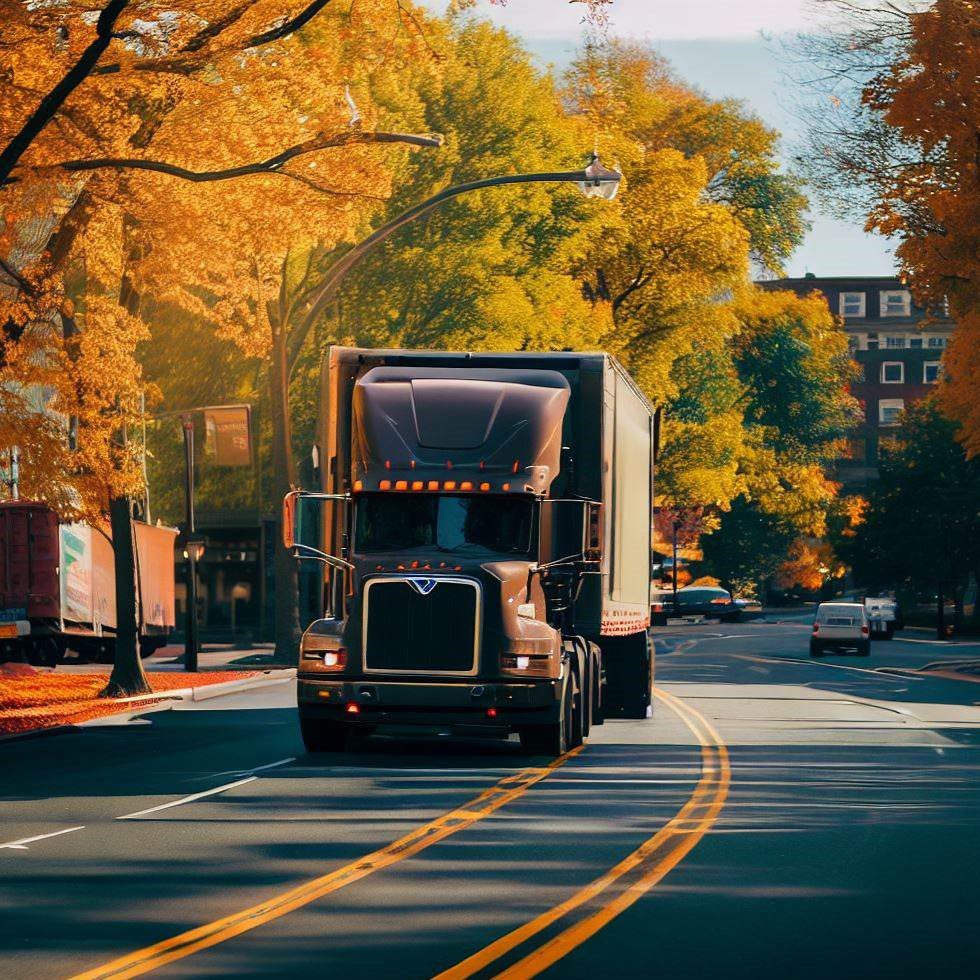 ---
---
Trucking Along: Your Complete Guide to Hartford, Connecticut Truck Insurance
Looking for a deep dive into the world of Hartford, Connecticut truck insurance? You're in the right place. Before we get to the nitty-gritty of insurances and coverages, let's hit the brakes for a moment and soak in the surroundings. We are in the heart of New England, the birthplace of the insurance industry in the United States. That's right, folks - the city of Hartford.
Situated smack dab in the middle of the Nutmeg state, Hartford, Connecticut, wears its history on its sleeve and is known as the "Insurance Capital of the World." Interesting, right? But, it's not all suits and skyscrapers. The city of Hartford's strategic location on the Connecticut River has made it a major player in the transport and logistics sector. And when we say transport, you bet we're talking about trucks - big rigs, semis, tractor-trailers, you name it.
For all you truckers out there, Hartford and its surrounding suburbs, like West Hartford and East Hartford, are bustling with opportunity. Here, freight is a way of life, and the local economy thrives on the trucks that run like clockwork on I-84 and I-91, the city's arterial highways. Everything from electronics to consumer goods, perishable items, and all manner of cargo are frequently transported. Even the fuel that keeps the city running is delivered by these unsung heroes of the road.
Why Hartford Truck Insurance Matters
Let's change gears now, shall we? Truck insurance isn't just a legal necessity; it's the safety net that keeps your trucking business on the road. It's a buffer against the unknown and the unforeseen, and if you're trucking in and around Hartford, you need to know your coverages. Let's break it down.
---
Auto Liability

Considered the Mount Tom of insurance, auto liability is king and is legally required across the state. If your rig causes an accident, auto liability steps up to cover the damages.

Physical Damage

This isn't just about dings and dents, folks. We're talking about serious stuff like collision damage, fire, theft, even that pesky Hartford pigeon that decided your windshield was a great place for target practice.

Motor Truck Cargo

Imagine you're hauling a load of high-end electronics, and your truck decides to take a nap on the notorious Charter Oak Bridge. Ouch! Motor truck cargo has got your back, covering the goods you're transporting.

Non-Trucking Liability

So, you're off-duty, and you take the rig to that great hole-in-the-wall eatery in West Hartford, and you accidentally back into a lamp post. Non-trucking liability insurance, my friend, is what you need.

Workers Compensation

Sometimes, life throws a curveball, and if you or your employees get injured on the job, workers' compensation provides wage replacement and medical benefits.

General Liability

Ever had a customer trip over a cargo strap at your place? Or perhaps you accidentally damaged a client's property during delivery? That's where truckers general liability comes into play.
The Insurance Store: A Trusted Ally
Alright, let's pull over for a second. Dealing with all these insurance coverages can seem like navigating the busy Parkville neighborhood during peak hours. That's where we, The Insurance Store (or TIS, as we're affectionately known), come in.
You see, we're not just any insurance agency. We're a family-owned business, rooted in the community for over 50 years. Think of us as your insurance GPS, guiding you through the complex routes of truck insurance. We've partnered with a slew of A+ rated insurance carriers that specialize in commercial trucking, ensuring you get the best deal. And our friendly team is always here to help. Need proof? Give us a ring at 888-570-3130.
What's more, with our handy app, TIS24, you can issue your certificates of insurance, get ID cards, and access your policy and insurance documents anytime, anywhere. No more wrestling with paperwork while you're on the road.
A Helping Hand with Permits and Filings
Let's face it, permits and filings are about as exciting as watching paint dry, but they're part and parcel of the trucking business in Connecticut. The good news is, we've got a dedicated permits division, TIS Trucking Services, that can help you navigate this bureaucratic labyrinth. We're talking about everything from operating authority to vehicle registrations, fuel tax agreements, and beyond.
Rev Up with The Insurance Store
Whether you're a seasoned trucker or just starting, Hartford, Connecticut truck insurance can seem like a tricky road. But don't worry, you won't have to go it alone. The TIS team is here, ready and raring to assist. We'll help you navigate the ins and outs of truck insurance, leaving you free to do what you do best - keep on trucking.
So, are you ready to put the pedal to the metal with your truck insurance? Request a quote today, or better yet, give our friendly team a call at 888-570-3130. Happy trucking!
---
Get a Quote for Truck Insurance
---
Here is what Our Happy Customers have to say
---
Kelli went above and beyond to figure out the nightmare that had been previously created by another firm. Her customer service is stellar and she is amazing at what she does. She is extremely knowledgeable. Kelli thoroughly communicated every step via email, phone calls and texts. I highly recommend Kelli at The Insurance Store!

Jamie W.