Bridgeport Truck Insurance
CT License #: 2716556
---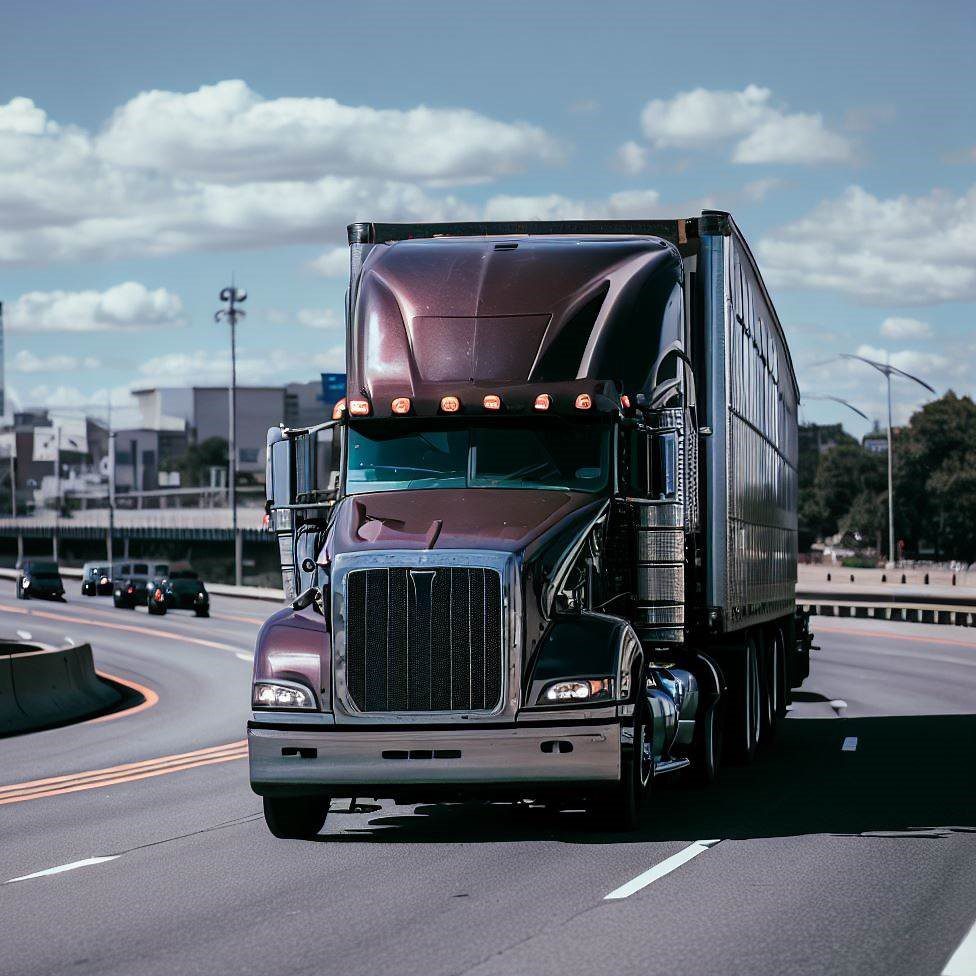 ---
---
Commercial Truck Insurance for Bridgeport Connecticut
Nestled snugly on the Long Island Sound, the bustling city of Bridgeport, Connecticut, boasts more than just being the largest city in the state. With its stunning shoreline vistas and vibrant historical culture, this seaside gem can make even a hardcore urbanite break into a dreamy seaside tune. But let's hold our horses, or rather our trucks, and shift gears to another exciting fact about Bridgeport.
Have you ever stopped to think about what keeps this city on its wheels? The answer isn't just oysters, which the city is famously known for, or the pristine Bluefish that lend their name to the city's beloved baseball team. It's the hardy trucks, thundering through the city's veins, the Connecticut Turnpike and Route 8, carrying goods ranging from seafood to machinery to healthcare products. That's right, folks! Trucks are the unsung heroes of this coastal city.
The Bridgeport Truck Insurance Game Changer
As any truck owner will tell you, trucking in Bridgeport, or anywhere for that matter, isn't just about hitting the pedal to the metal. It's also about making sure you're covered for any eventuality. That's where TIS steps in. We've been the guardian angels of the trucking industry for over 50 years. The top dog, the cat's pajamas, the bee's knees... you get the drift, right?
---
Auto Liability

It's a bit like having an umbrella when it pours. Only in this case, the rain is an accident that's your fault, and the umbrella is the coverage for damages or injuries caused.

Physical Damage

Think of it like a suit of armor for your truck. This coverage helps patch up your truck if it gets a bit too friendly with a tree or meets the wrong end of a hailstorm.

Motor Truck Cargo

It's a safety net for your freight. Whether you're hauling Bridgeport's famed oysters or machinery, this coverage takes care of damages to the cargo you're hauling.

Non-Trucking Liability

This one's a bit like having a spare tire. It provides coverage for times when you're using the truck for personal errands, not for business.

Workers Compensation

Now, this one's a lifeline. It protects your employees if they get injured on the job, covering their medical bills and loss of income.

General Liability

This is the grand umbrella that covers bodily injury, property damage, and advertising injury that arise out of your trucking operations.
---
Understanding the importance of these coverages, especially in a bustling trucking hub like Bridgeport, is crucial. It's not just about complying with the law. It's about ensuring that your business and your livelihood are protected. And that's where TIS comes in.
The TIS Difference
At TIS, we're not just another insurance agency. We're a family-owned business with a hearty 50-year legacy. When you choose us, you're not just picking an insurance policy; you're becoming part of a family. Our access to numerous A+ rated insurance carriers specializing in commercial trucking gives us the ability to tailor policies that suit your business to a T. And with our TIS24 app, you can issue certificates of insurance, get ID cards, and access your policy and insurance documents anytime, anywhere. You could be chilling at the Pleasure Beach or catching a game at the Ballpark at Harbor Yard, and still have your truck insurance details at your fingertips!
The Added TIS Advantage
Wait a minute, though, we've got more tricks up our sleeve! You see, we don't just offer insurance. We're also your go-to folks for commercial trucking permits. Our permits division, TIS Trucking Services, can help navigate the maze of truck permits and filings needed in Connecticut. So, you can sit back, relax, and let us do the legwork.
In a Nutshell
Trucking in Bridgeport isn't just a job. It's a dance with a city that thrives on the wheel-to-road waltz of trucks. And we at TIS are your steadfast dance partners, ensuring you never miss a step. So, why wait? Dial us up at 888-570-3130 or hop on over and request a quote. We promise; it'll be a hoot and a half! After all, who says dealing with insurance has to be as dull as dishwater? Not at The Insurance Store, that's for sure!
---
Get a Quote for Truck Insurance
---
Here is what Our Happy Customers have to say
---
Always professional, very fast to get to our needs, and always so kind. Thank you for all the work and help.

Julissa Ornelas