CA License #: 0I96350
---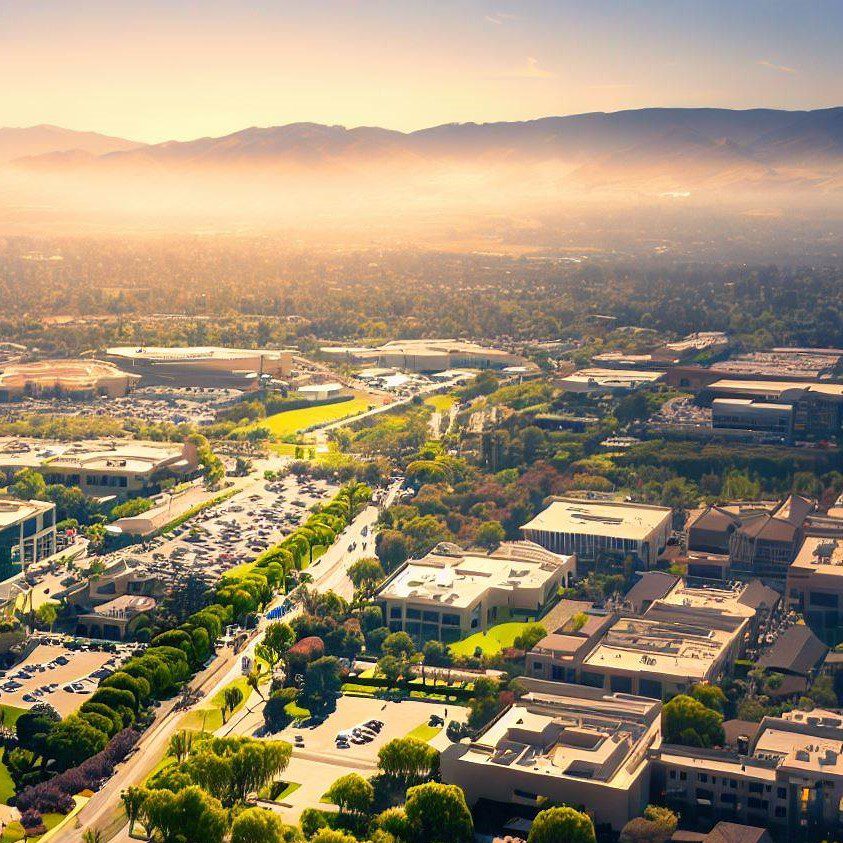 ---
---
Commercial Truck Insurance in San Jose, California
In the heart of California lies a jewel, brimming with vitality and tech-talent, and it goes by the name of San Jose. Now, we're not just talking about a regular ol' city here, no siree! We're talking about a city renowned for its affluence, innovation, and of course, a pulsating trucking industry. Trucking in San Jose is as integral to the city as, say, technology is to Silicon Valley - it's like bread and butter, they simply can't be without each other.
Surrounded by rolling hills in Silicon Valley, San Jose has become a hub for all things tech, but today we're going to steer you away from those shiny screens and into the rumbling world of big rigs, eighteen wheelers, and hefty haulers. Let's take a spin around San Jose's trucking lanes and explore the nitty-gritty of commercial truck insurance.
The Nuts and Bolts: Types of Commercial Truck Insurance Coverages
In this buzzing city where a truck's load can vary from tech gadgets to agriculture produce, having the right commercial truck insurance is just as essential as fuel for your rig.
---
Truck Liability Insurance

Let's say you're trucking down the Alameda, and there's a mishap. Trust us, nobody wants to be that guy - you know, the one holding the "I didn't get the right insurance" sign. Truck Liability insurance will cover the costs if you're legally liable for an accident. It's your safety net when things go haywire on the highways of San Jose.

Physical Damage Coverage

Cruising along Highway 101 can be a sight for sore eyes, but what if your rig takes a hit? Enter Physical Damage coverage. Whether it's a minor scratch from a low-hanging branch in Los Gatos, or a bigger boo-boo from a fender bender on Stevens Creek Boulevard, Physical Damage coverage has got your back, or in this case, your truck!

Motor Truck Cargo Insurance

San Jose is the kind of place where trucks are often brimming with tech gadgets from Silicon Valley or fruits and veggies from local farms. So, what happens if the cargo gets damaged or lost? With Motor Truck Cargo insurance, you can sleep like a baby knowing your freight is covered.

Non-Trucking Liability and Bobtail

For those off-duty hours when you decide to check out the Winchester Mystery House or explore the treasures of Santana Row, Non-Trucking Liability and Bobtail coverage will keep you covered. Because who wants to worry about insurance when there are so many stores to visit?

Workers Compensation

For the unsung heroes behind the wheel, spending long hours trucking down the busy freeways of San Jose, Workers Comp is like a snug blanket of protection, offering benefits if you're injured on the job.

General Liability Insurance

Finally, the Jack-of-all-trades of insurance - General Liability. Whether you're at a loading dock in downtown San Jose or parked at a truck stop along I-680, this coverage is your go-to for those what-if moments.
The Insurance Store - Your Trusty Co-Pilot
Now, who can help you navigate these highways of insurance in San Jose? Why, it's The Insurance Store! A family-owned business, we've been truckin' along for 50 years, and we've got the roadmaps to prove it! Being an independent agency, we have access to numerous A+ rated insurance carriers specializing in commercial transportation risks.
And, oh boy, do we have a treat for you! Introducing TIS24, our swanky mobile app that lets truckers issue their certificates of insurance faster than you can say 'San Jose.' No more waiting around, you can do it from your phone or computer, anywhere, anytime. Convenience wrapped up in an app, that's TIS24 for you!
Truck Permits and Filings: A Piece of Cake with TIS Trucking Services
In California, commercial trucking permits and filings can sometimes feel like a maze. But, don't fret, the TIS team is here to help! Our permits division, TIS Trucking Services, makes the process smoother than a San Jose freeway.
Navigating through complex routes of trucking permits can be as challenging as finding a parking spot in Downtown San Jose during peak hours, but our team has got you covered. Just like how the San Jose State Spartans tackle their games, we tackle your permit needs!
Give the TIS Team a Ring!
So, folks, that's the long and short of it. Commercial truck insurance in San Jose doesn't have to be a headache. With The Insurance Store by your side, it can be a walk in the park... or a ride on the freeway!
So, what are you waiting for? For a less bumpy road ahead, call our friendly team at 800-354-8535 or request a quote today. After all, you wouldn't drive your rig without fuel, so why drive it without the right insurance? Keep on truckin', and remember, we're with you all the way!
---
Get a Quote for Truck Insurance
---
Here is what Our Happy Customers have to say
---
Kelli is very knowledgeable! I learned a lot from my insurance quoting from her and had the most honest and best experience by far! If you need anything and I mean anything contact Kelli and she'll help you out as best as she could no questions left unanswered!!!!!

Mario G.