Orange County Truck Insurance
CA License #: 0I96350
---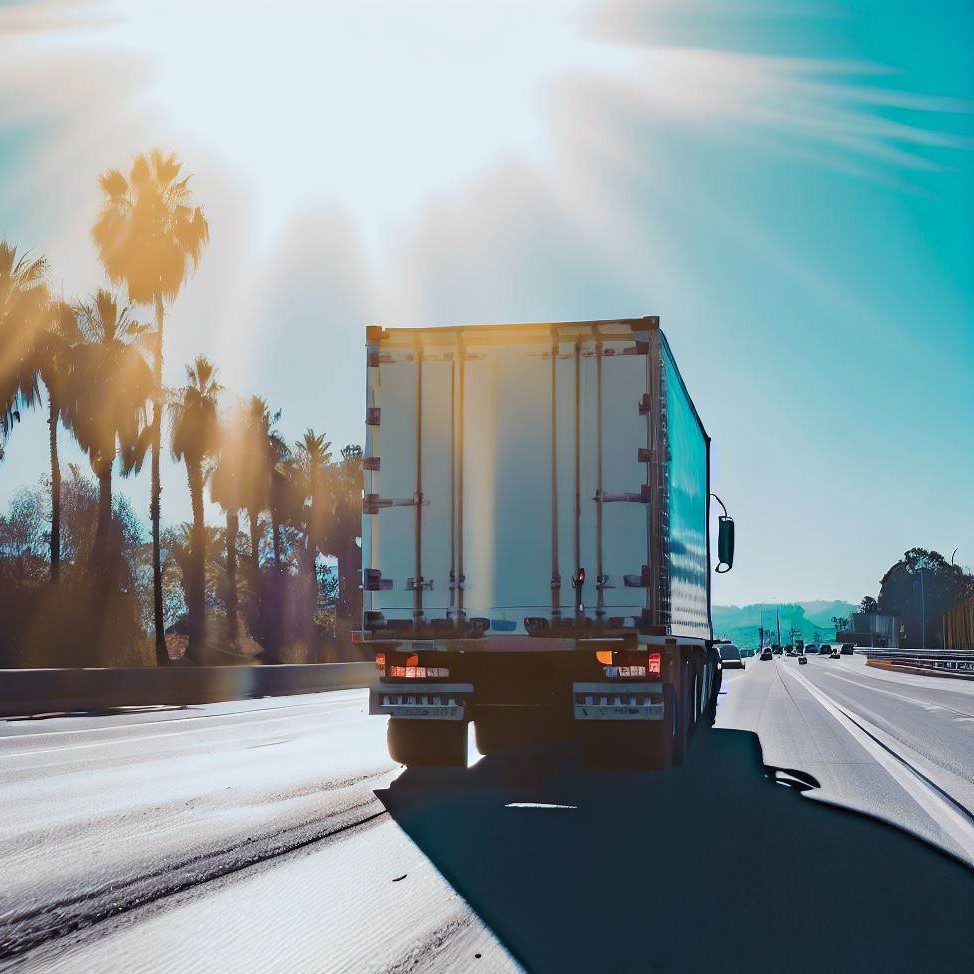 ---
---
Orange County: The Heartbeat of SoCal Trucking
Well now, listen up folks! If you've ever meandered down the bustling roads of Orange County, California, you might've noticed something as numerous as the palm trees lining the highways - a flurry of commercial trucks weaving their way through the network of SoCal roads. Like the arteries in the heart of Southern California, trucks loaded with everything from succulent oranges, tech gizmos, to the latest surf gear pump life into the region's economy.
Encompassing cities like Anaheim, Santa Ana, Irvine, and Huntington Beach, Orange County is more than just home to Disneyland and the infamous Surf City USA. No sir! It's a vital hub in the world of transportation, with an industry that's as diverse as the cargo it carries.
But trucking ain't all sunshine and rainbows. It comes with risks that can make even the toughest of truckers blanch. That's where we, your pals at The Insurance Store (or as our friends call us, TIS), come in. We specialize in commercial truck insurance in Orange County, because let's face it - you've got enough on your plate!
Your One-Stop Shop for Commercial Truck Insurance in Orange County
Insurance can seem like a foreign language at times, with so many terms to remember. But, here's the thing, it's as easy as pie once you know the ropes. So, let's dive into the main types of coverage for your commercial truck insurance.
---
Truck Liability Insurance

When it comes to truck liability coverage, we ain't just whistling Dixie! This type of insurance covers injuries or damage to other people or property if you're at fault in an accident. Let's say you're hauling a fresh batch of those famed OC oranges, and you get into a bit of a pickle on the 5 freeway near Santa Ana. Well, truck liability coverage would come in handy to manage those costs. It's like a surfboard for a gnarly wave – it keeps you afloat when things get choppy.

Physical Damage Coverage

Southern California roads are as unpredictable as an In-N-Out burger line at lunchtime. Physical Damage Coverage is your safety net for those moments when life throws a curveball - or in our case, a pothole or a fender-bender in Irvine. It'll cover the costs of repairing or replacing your vehicle, so you can get back on the road and keep the OC economy humming along.

Motor Truck Cargo Insurance

With the variety of cargo transported through Orange County – whether it's tech equipment bound for Irvine or surfboards heading to Huntington Beach – it's important to protect your cargo against physical loss or damage. With Motor Truck Cargo Insurance, your goods are covered, so you can focus on delivering that precious cargo rather than worrying about potential hiccups on the journey.

Non-Trucking Liability and Bobtail

What if you're taking a well-deserved break from your regular hauling trips around Anaheim, but you're still driving your truck? Non-Trucking Liability and Bobtail insurance got your back, covering liabilities when you're not under dispatch. It's like having a secret superhero identity, providing protection even when you're off duty!

Workers Compensation

In the event of an injury on the job, Workers Comp insurance is as essential as sunglasses on a sunny SoCal day. Let's say, heaven forbid, one of your workers gets injured while unloading at a warehouse in Santa Ana. Workers Comp steps up, helping with medical expenses and lost wages.

General Liability Insurance

Whether you're operating in Costa Mesa, Newport Beach, or any other city in Orange County, General Liability insurance is crucial. It covers claims of bodily injuries and property damage that could occur during business operations, ensuring your trucking business remains on the road to success, even when life decides to get a little bumpy.
The Insurance Store - Your Trusty Co-Pilot
When it comes to protecting your trucking business, having the right insurance coverage is like having a sturdy cargo strap—it keeps everything secure and gives you peace of mind.
Smooth Sailing with TIS Trucking Services
Now, anyone who's been in the trucking biz in California knows it ain't all as easy as a Sunday drive down PCH. There's a whole heap of truck permits required by the Golden State. But don't you worry, we have a dedicated permits division called TIS Trucking Services. Our expert team is well versed in all the paperwork and can help you navigate through the winding roads of permits and regulations. It's like having your own personal GPS for the red tape of trucking!
Hit the Road with The Insurance Store
In Orange County, commercial trucks are the lifeline, the lifeblood, the heartbeat of our vibrant economy. Whether you're transporting tech gadgets to Irvine, delivering fresh produce to Santa Ana, or hauling surfboards to Huntington Beach, you're contributing to the vitality and diversity of this incredible region.
At TIS, we understand the unique needs of commercial truck insurance in Orange County. We're committed to providing top-notch insurance solutions that are as diverse as the cargo you carry. Our friendly and knowledgeable team is ready to help you get the right coverage for your business, so you can focus on what you do best - keeping the OC rolling!
So, what are you waiting for? Call us now at 800-354-8535 for a quote. With TIS, you can hit the road with peace of mind. After all, we're more than just your insurance provider – we're your co-pilot on the roads of Orange County. Let's get truckin'!
---
Get a Quote for Truck Insurance
---
Here is what Our Happy Customers have to say
---
Could not ask for or expect a better experience. Gayle is the best; knowledgeable, punctual, and clearly bringing a wealth of experience to the table- honestly when it comes to insurance it's a breath of fresh air to come across agents who actually do work on the consumer's behalf.

Mark Williams