Los Angeles Truck Insurance
CA License #: 0I96350
---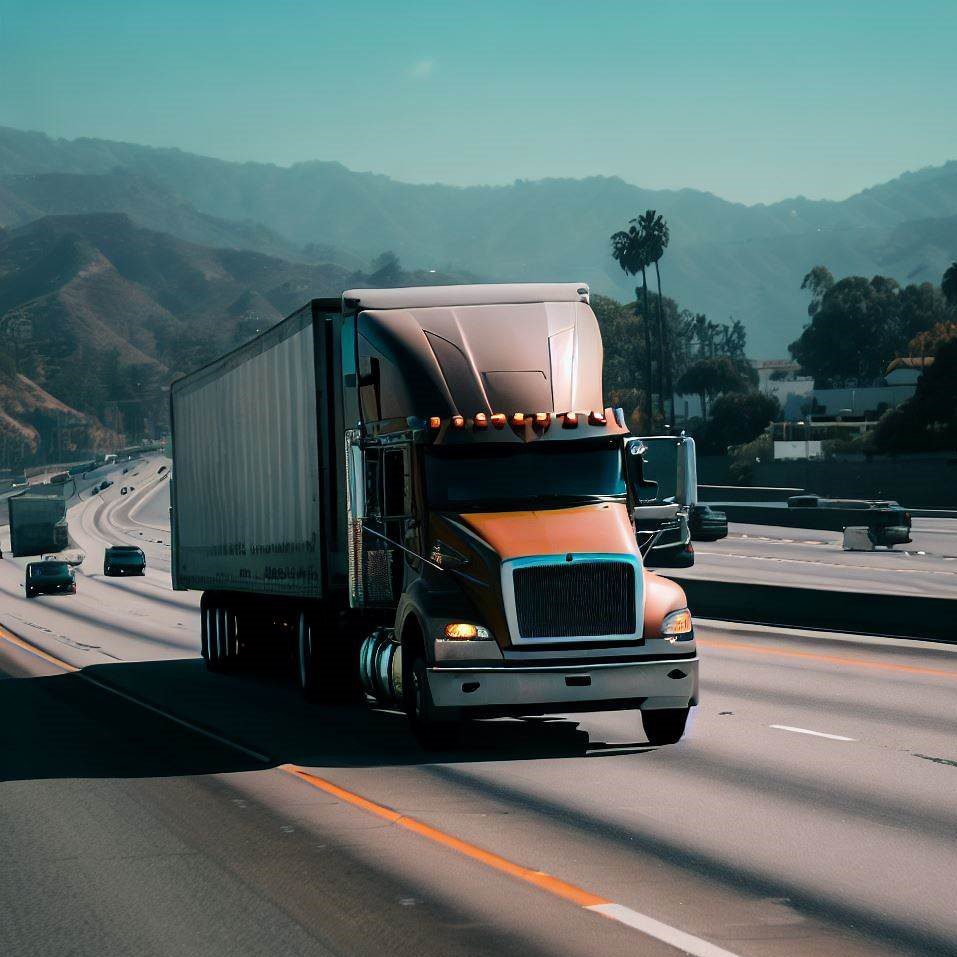 ---
---
Los Angeles Commercial Truck Insurance – Keeping LA on the Move!
When the rubber hits the road, it's Los Angeles – the city of dreams and engines – that keeps the country humming along. It's home to the largest port in America, the Port of Los Angeles, with thousands of big rigs hauling goods to and from the docks every day.
While LA might be famed for its glitz and glam, it's also got a heartbeat that throbs to the rhythm of the transportation industry. From Pomona to Long Beach, Pasadena to Santa Monica, trucks crisscross the landscape of LA County, forming the arteries of commerce that keep our vibrant economy alive.
Alright, so now you're thinking, "That's all well and good, but why is this relevant to me?" Well, if you're in the trucking industry, we're here to help keep your wheels turning, your goods moving, and your business booming. Welcome to The Insurance Store, where we understand trucks and truckers better than anyone. Our specialty? Los Angeles commercial truck insurance. And boy, do we have some news for you!
Understanding Commercial Truck Insurance – What's It All About, Anyway?
Commercial truck insurance isn't just a piece of paper. It's a lifeline, a safety net, a promise to stand by you when life takes a detour. It's the kind of insurance that understands that "stuff happens" isn't just an excuse, it's a reality of life on the road.
What is Commercial Truck Insurance? Commercial truck insurance, simply put, covers your business assets on wheels. From your shiny big rigs to the precious cargo they carry, the right insurance policy is designed to protect your truck, your drivers, and your business from the ups and downs of the road.
Now, let's get into the nitty-gritty. The crucial coverage you need for your commercial truck insurance includes:
---
Liability Coverage

This is the big kahuna, folks. It covers the damage you might cause to others if your truck is involved in an accident. Not just their property, but also bodily injuries. As we say around here, "Better safe than sorry!"

Physical Damage Coverage

Say, for instance, you take a corner a tad too quickly and your truck takes a little tumble. Or perhaps you come face-to-face with an unexpected obstacle on the road. Physical damage coverage steps in to pick up the pieces.

Motor Truck Cargo

Whether you're hauling fresh produce or precious antiques, cargo coverage makes sure your freight is protected. After all, "Don't put all your eggs in one basket" doesn't quite apply when you're in the trucking business!

Non-Trucking Liability

Let's face it, trucks aren't just for hauling goods. Sometimes, they're used for personal errands too. For times like these, non-trucking liability coverage comes to the rescue.
The Insurance Store – Your One-Stop-Shop for Commercial Truck Insurance
At TIS, we pride ourselves on being the trucker's best friend. Why? Because we understand that, for you, time is money. And boy, do we respect that! We've got a track record that speaks volumes – serving the truckers of LA County with top-notch insurance policies and first-rate customer service.
What Makes TIS Different?
Ever heard the phrase, "In the land of the blind, the one-eyed man is king?" Well, at TIS, we've got our eyes wide open, trained on the road ahead. We understand the trucking business inside and out, and we use that knowledge to protect your livelihood.
We know every nook and cranny of Los Angeles County, from the bustling port districts to the idyllic outskirts. Whether you're hauling goods from the docks in Long Beach to the warehouses in Pomona, or from the factories in Pasadena to the retail outlets in Santa Monica, we've got you covered.
Drive With Confidence – TIS is by Your Side
Trucking isn't just a job. It's a lifestyle. It's a calling. It's about the freedom of the open road, the hum of the engine, and the satisfaction of a job well done. But even the best of us need a helping hand now and then.
At TIS, we're here to offer you that hand. Our expertise in commercial truck insurance in Los Angeles County isn't just a service, it's a promise – a promise to stand by you, come rain or shine, hill or valley, straightaway or hairpin turn.
Take the Next Step – Get a Quote Today!
Ready to take the next step? Let's roll! Give us a call at 800-354-8535 or click here to get a quote. It's quick, it's easy, and it could be the best decision you make for your business.
At TIS, we're not just about insuring your trucks. We're about insuring your dreams, your freedom, and your future. Remember, as the saying goes, "The road to success is always under construction." Let us help you navigate it.
Don't let your business go unprotected. Let's hit the road, together! Call us now and let's get trucking!
---
Get a Quote for Truck Insurance
---
Here is what Our Happy Customers have to say
---
Kelli has been an awesome agent- answers our calls on her days off, answers ALL our questions with state of the art expertise, and is extremely efficient!

Shane S.