Long Beach Truck Insurance
CA License #: 0I96350
---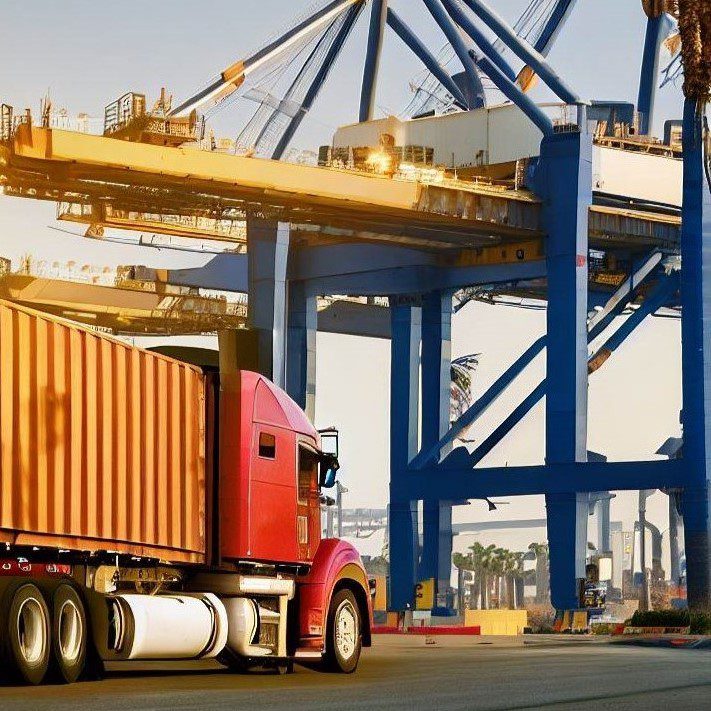 ---
---
Commercial Truck Insurance for Long Beach
Long Beach, California, is renowned for its vibrant culture and scenic coastal beauty. It is not just a popular tourist destination but also a major hub for the trucking and transportation industry. Situated near the renowned Port of Long Beach, the city sees a constant flow of commercial trucks and intermodal containers carrying goods to and from various destinations. Trucking businesses in Long Beach must prioritize their protection by investing in comprehensive commercial truck insurance.
Long Beach's strategic location near the Port of Long Beach, the second busiest seaport in the United States, positions it as a crucial center for the trucking and transportation industry. The city's bustling streets and highways witness a continuous stream of commercial trucks and intermodal containers, facilitating the movement of goods both locally and across vast distances. However, amidst the thriving industry, it is vital for trucking businesses to prioritize their protection. This is where comprehensive commercial truck insurance comes into play, providing a safety net against potential risks and uncertainties.
Safeguarding Your Business: Long Beach Commercial Truck Insurance
To keep your business safe amidst the hustle and bustle of Long Beach's trucking industry, understanding commercial truck insurance is a must. By getting to know these ins and outs, you'll be well-equipped to navigate unforeseen challenges and keep your trucking business rolling smoothly.
---
Truck Liability

One of the foundational coverages in commercial truck insurance is truck liability insurance. This coverage protects you from financial loss in case you're held responsible for an accident. It covers bodily injury and property damage caused to others in an accident where you are at fault. Imagine you're cruising down the iconic Pacific Coast Highway when, alas, you find yourself in a fender bender with another vehicle. Without adequate truck liability coverage, you could find yourself facing hefty medical bills, property repair costs, and potential lawsuits. By securing truck liability insurance, you can drive with peace of mind, knowing that your insurance policy will provide the necessary financial protection when the unexpected occurs.

Physical Damage

Your commercial truck is more than a mere mode of transportation; it represents a valuable asset that ensures the smooth functioning of your business. Whether you possess a brand-new rig or a reliable veteran of the road, it is crucial to have proper physical damage coverage to safeguard your investment. This coverage provides protection for your truck against damage resulting from accidents, theft, fire, vandalism, or natural disasters. With the right insurance coverage, you can have peace of mind knowing that your damaged vehicle can be repaired or replaced without causing financial strain.

Motor Truck Cargo

For truckers involved in hauling intermodal containers at the Port of Long Beach, motor truck cargo insurance is crucial. This coverage protects the cargo you transport in case of damage or loss during transit. Whether you're hauling electronic goods, furniture, or perishable items, accidents happen, and unexpected incidents can damage the cargo you're entrusted with. With motor truck cargo insurance, you can safeguard your clients' goods and protect your business from financial setbacks resulting from damaged or lost cargo.

UIIA Compliance for Intermodal Operations

If you're involved in hauling intermodal containers at the Port of Long Beach, compliance with the Uniform Intermodal Interchange and Facilities Access Agreement (UIIA) is mandatory. The UIIA outlines the requirements for motor carriers to access intermodal facilities and protects the interests of all parties involved in the intermodal transportation process. As part of the UIIA compliance process, you'll need to provide proof of insurance to the UIIA administration. The Insurance Store can ensure you have the necessary insurance coverage and guide you through the UIIA compliance process, so you can focus on what you do best – delivering goods efficiently and safely.

General Liability

While your trucks are the backbone of your business, it's crucial to protect your operations beyond the road as well. General liability insurance provides coverage for third-party bodily injury and property damage claims arising from non-trucking-related incidents. So, whether you're unloading cargo at the Long Beach Container Terminal or meeting clients at your office, having general liability coverage in place can shield your business from unexpected financial burdens.

Workers Compensation

Trucking is a physically demanding profession, and the well-being of your employees is of paramount importance. Workers compensation insurance provides coverage for medical expenses, lost wages, and rehabilitation costs in the event of work-related injuries or illnesses. Imagine one of your drivers, navigating the busy streets of downtown Long Beach, slips and falls while making a delivery. Without workers compensation coverage, you could find yourself liable for significant medical bills and legal expenses. By having this coverage in place, you can ensure that your employees receive the care they need while protecting your business from potential financial hardships.
We Are Your Partner for Long Beach Commercial Truck Insurance
When it comes to protecting your commercial trucking business in Long Beach, The Insurance Store is your trusted partner. Our experienced team understands the unique challenges faced by truck owners and operators in this bustling city. We offer tailored insurance solutions that provide comprehensive coverage and peace of mind, so you can focus on growing your business.
Don't leave the safety of your trucks and the success of your operations to chance. Contact our team today at 800-354-8535 for a personalized quote and let us navigate the complex world of commercial truck insurance for you. Our friendly team is ready to assist you every step of the way, ensuring you have the right coverage to protect your wheels on the road!
In Long Beach, where the vibrant transportation scene meets the breathtaking coastal beauty, safeguarding your commercial trucks is paramount. With Long Beach commercial truck insurance from The Insurance Store, you can hit the road with confidence, knowing that your business is protected. Call us today at 800-354-8535 and experience the peace of mind that comes from having the right insurance coverage for your commercial trucks.
---
Get a Quote for Truck Insurance
---
Here is what Our Happy Customers have to say
---
I will recommend The Insurance Store to any company or owner operator. Joe is a very great man to work with. He saved me so much money on my new policy. He even added road service and other discount. I wish I heard about this company long time ago. I am completely satisfied with the service. Many thanks.

Aloysius Reeves