CA License #: 0I96350
---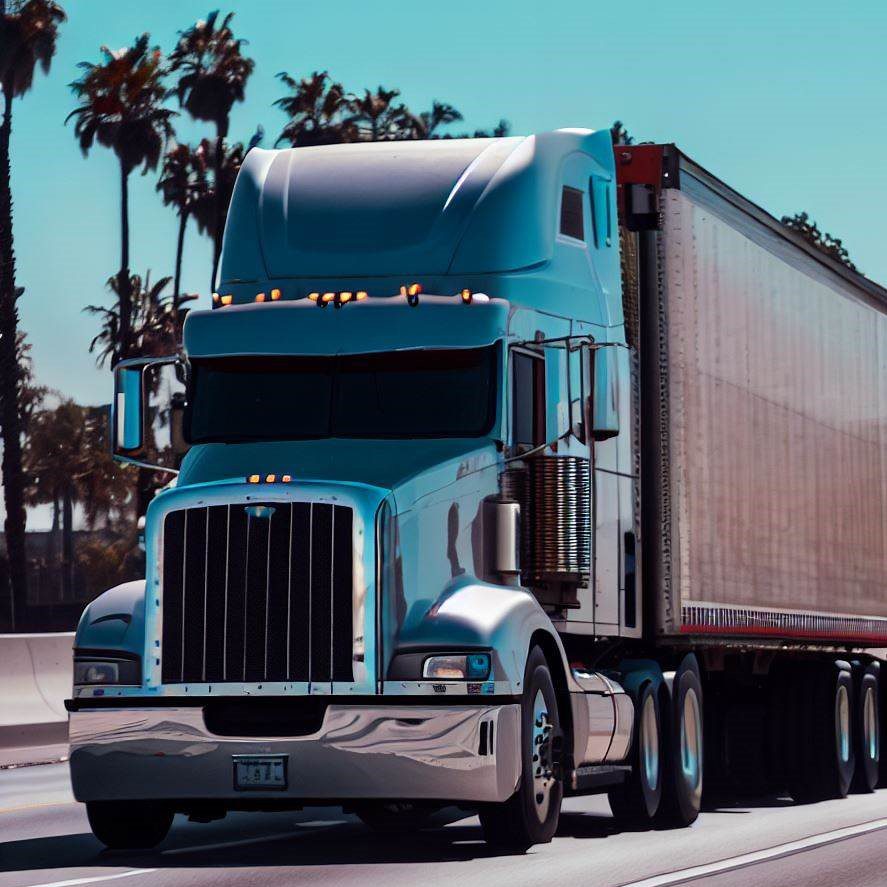 ---
---
Commercial Truck Insurance in Anaheim, California
Well, hold onto your steering wheels folks, because we're about to embark on a riveting journey through the bustling city of Anaheim, CA - the Disneyland capital of the world. Now, we're not suggesting Mickey Mouse is about to sign up for commercial truck insurance, but in this vivacious city with its booming industries, there's no shortage of heavy-duty truck action, and boy, do they need protection!
Anaheim, California. It's more than just the home of the happiest place on earth. With a population surpassing 350,000, a dizzying array of industries, and a sun that seemingly never sets, it's a bustling beehive of activity that's always on the move. From the endless sunshine to the towering palm trees, and let's not forget the Mighty Ducks, Anaheim is one swell place to be!
Amid the myriad of industries ranging from technology to manufacturing, there's one constant hum - the sound of truck engines. They're the unsung heroes transporting everything from Anaheim's famous citrus produce, to parts for cutting-edge aerospace technology, to the crowd's favorite - craft beer from local breweries. They rumble through the busy freeways, passing through suburbs and iconic landmarks like the Anaheim Packing District or Angel Stadium. Yep, without trucks, Anaheim might as well be a fish out of water!
But here's the rub, folks. These big wheeled beasts need protection, and that's where the term "Anaheim Commercial Truck Insurance" enters the picture. So, buckle up as we navigate this winding road together, exploring why you should trust us, the dedicated TIS team at The Insurance Store, to keep your rigs rolling without a hitch.
---
Coverage? Check! Benefits? Double Check!
First things first, let's talk turkey about truck insurance coverages. We've got your back with every type of coverage a trucker could dream of – and some you probably haven't even thought of!
---
Auto Liability

It's the Big Kahuna of coverage. As essential as a good cup of joe on a long haul, it covers bodily injury or property damage caused by your truck in an accident. Think of it as your financial guardian angel, ensuring you won't have to sell your kidney if things go south.

Physical Damage

This covers your rig if it takes a beating. Whether it's an unfortunate fender bender in a parking lot or you're tangoing with a rogue palm tree, we've got you covered.

Motor Truck Cargo

Now, imagine this. You're hauling a precious load of Anaheim's world-famous oranges, and there's a mishap. Oranges are rolling everywhere, and you're left with a sticky situation. Fret not, this coverage takes care of the goods you're transporting.

Trailer Interchange

If you're swapping trailers with other truckers, this coverage is a must-have. It protects the trailers you don't own but are responsible for.

Non-Trucking Liability

A day off? What's that? But on the rare occasion you're using the truck for non-business purposes, this coverage comes into play.

Workers Comp

In the unlikely event that one of your employees gets hurt on the job, this coverage saves the day.

General Liability

This is the superhero of coverages. From slip-and-falls at your premises to advertising mishaps, it handles a potpourri of risks.
The TIS Advantage: More Than Just an Insurance Store
With over 50 years of experience under our belts, we at The Insurance Store, or TIS as the cool kids call us, have been around the block a few times. A family-owned business, we're just as comfortable navigating the winding roads of the insurance industry as an Anaheim trucker is on the 5 Freeway. We don't just provide insurance; we offer peace of mind, and we've got a handy mobile app, TIS24, to boot. Whether you're on the road or enjoying a cold one at home, you can issue certificates of insurance with a few taps on your phone. Talk about convenience on the go!
Truck Permits and Filings: Making Sense of the Maze
Running a commercial trucking business in Anaheim isn't all sunshine and oranges. It's got its share of paperwork too. From truck permits to regulatory filings, it can feel like you're lost in a spaghetti junction. But hey, don't fret. Remember our ace up the sleeve? We've got a whole division dedicated to trucking services. Our TIS Trucking Services team can guide you through the maze of commercial trucking permits, helping you stay on the right side of the law without breaking a sweat.
Partner With The TIS Team!
Our mission at The Insurance Store isn't just to sell you a policy. It's to keep you trucking along the road of success with a peace of mind as cool as an Anaheim evening breeze. We understand the value of trust and service, and we're here to be your partner on this journey. With our rich heritage, extensive coverages, and stellar services, we're the co-pilot you need on the road called "commercial trucking."
So why wait? The road is calling! Get in touch with our friendly team at 800-354-8535, or request a quote today. With us in the driver's seat, we can assure you it's going to be a smooth ride, all the way.
---
Get a Quote for Truck Insurance
---
Here is what Our Happy Customers have to say
---
Thank you Cynthia for getting me a COI you guys are amazing and super fast and best service.

Binder Singh