Little Rock Truck Insurance
AR License #: 3001067325
---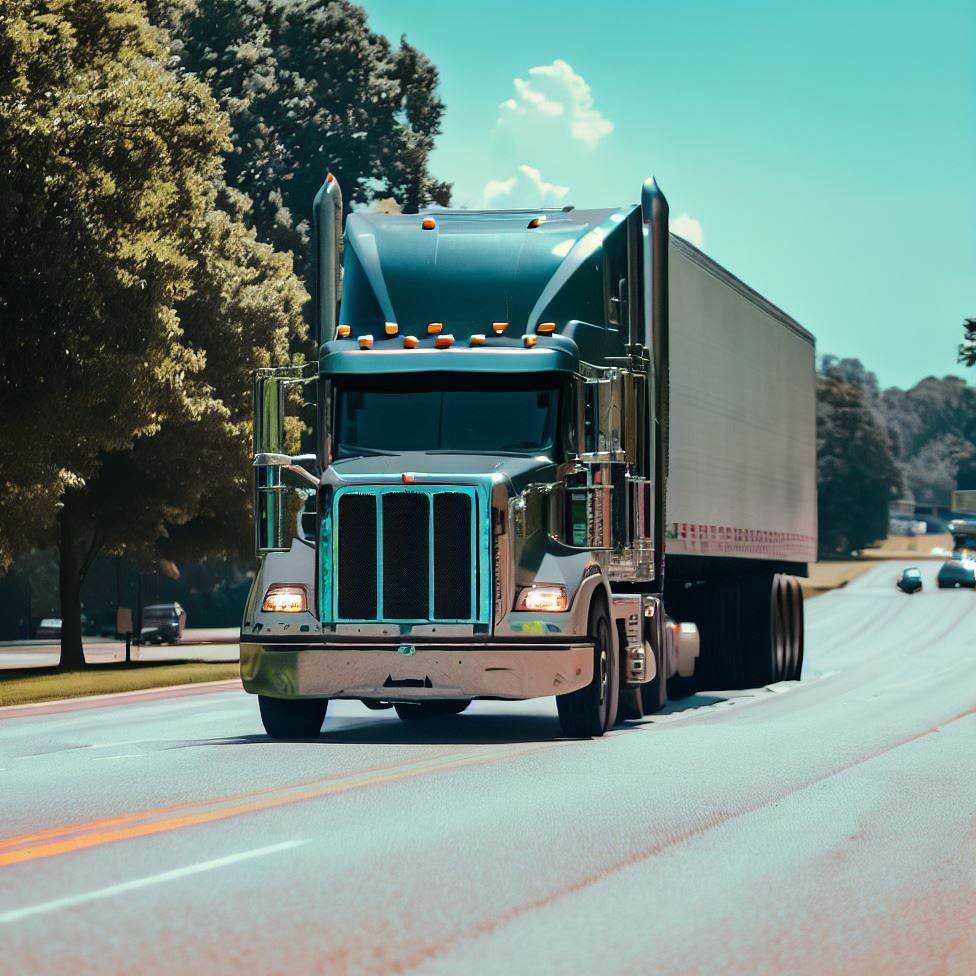 ---
---
Truckin' Through the 'Rock: Your Guide to Little Rock, Arkansas Truck Insurance
Little Rock, Arkansas - it's the only city in the world that'll get you humming 'Sweet Home Alabama' even if it's not in Alabama! Now, we're not pulling your leg. It's an honest mistake because the Rock's got southern charm, hospitality, and a deep-seated love for all things 'trucking' that rivals any city across the Mason-Dixon line. Welcome, folks, to the epicenter of Arkansas' trucking industry!
Famous for its eclectic mix of culture and history, Little Rock isn't just known for being the home of former President Clinton or the stunning view of the Ozark Mountains. Little Rock is also the beating heart of the Arkansas trucking industry. Tucked neatly between Interstate 30 and 40, it's a prime spot for truckers hauling all kinds of cargo. You could be carrying a load of cotton from the plantations of Scott or a truck full of tech from Silicon Valley. You're bound to pass through Little Rock!
Essential Coverages of Little Rock Truck Insurance
Like a trucker's ride, every insurance policy is different. It's more than just a document - it's a safety net that keeps you on the road. But how do you know which ones are right for you?
---
Auto Liability

Consider this your mandatory Southern hospitality. As a trucker in Little Rock, having Auto Liability is like saying 'howdy' to a passerby - it's required by law. Auto Liability covers the costs if your truck causes property damage or injures someone. Whether you're cruising down Chenal Valley or maneuvering the busy streets of the Quapaw Quarter, you want to have this coverage with you.

Physical Damage

Arkansas' wildlife is beautiful until you find a deer caught in your headlights on a highway. Physical Damage coverage steps in during such unfortunate events, taking care of repair or replacement costs. After all, no one wants their rig to end up looking like a mashed potato casserole!

Motor Truck Cargo

Driving a fully loaded truck is like carrying a precious family recipe. You don't want anything to happen to it, right? Motor Truck Cargo coverage ensures your freight is protected against losses or damages. So, whether you're carrying a truck full of diamonds or a load of bricks, your goods are safe.

Non-Trucking Liability

You know those times when you're out of the big rig, just enjoying Little Rock's charm? Well, accidents can happen then too. Non-Trucking Liability covers you during your downtime when you're not using the truck for business.

Workers Compensation

Your truck might be your bread and butter, but your employees are the wheels that keep your business moving. Workers Compensation is essential coverage that protects your workforce if they get injured while on the job.

General Liability

There's more to your trucking business than just the wheels. Truckers General Liability coverage protects the other aspects of your business that aren't covered by your Auto Liability insurance.
Why the Insurance Store is Your Perfect Road Companion
Here at The Insurance Store, or TIS, as we like to call ourselves, we've been in the trucking insurance business for half a century. That's longer than the wait for a good catfish fry in Little Rock! As a family-owned business, we've always believed in three things: trust, expertise, and convenience.
We've earned the trust of the trucking community by partnering with A+ rated insurance carriers that specialize in commercial trucking. And our expertise? Well, let's just say we've been around the block more times than an old Peterbilt.
But the cherry on top? It's got to be our TIS24 app. Imagine issuing your insurance certificates, accessing ID cards, or going through your policy documents as easily as ordering sweet tea from a diner! With our app, you're never more than a few taps away from managing your insurance. It's convenience that even a truck-stop breakfast can't beat.
Getting Your Truck Permits in Arkansas?
Sometimes, state regulations can be as tricky as a possum up a gum tree. That's why we introduced our TIS Trucking Services, a dedicated permits division here to help you with commercial trucking permits and filings in Arkansas. We cut through the red tape so you can focus on what you do best - keeping America moving.
Give Us a Holler!
Truck insurance doesn't have to be as tough as a two-dollar steak. With The Insurance Store by your side, you can navigate the bends and curves of the industry with ease. From the highlands to the lowlands and all the highways in between, we've got your Little Rock Arkansas truck insurance covered.
Ready to join the TIS family? Reach out to our friendly team at 888-570-3130 or request a quote today. Remember, folks, when it comes to truck insurance in Little Rock, TIS is the cat's meow!
---
Get a Quote for Truck Insurance
---
Here is what Our Happy Customers have to say
---
Shalyn got me my permits fast and made the whole process easy and simple very professional and outstanding customer service can't recommend enough if your looking for insurance or permits for your trucks.

Blaine Brown