Jonesboro Truck Insurance
AR License #: 3001067325
---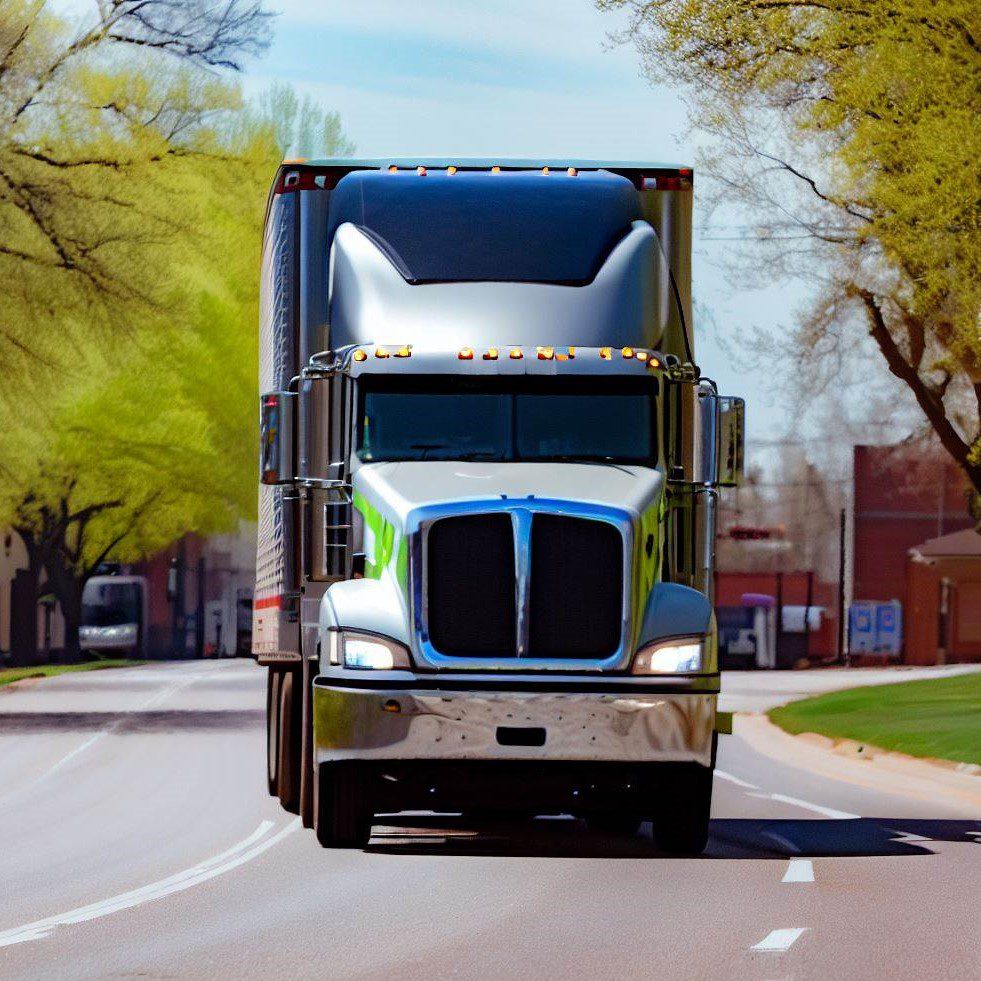 ---
---
Jonesboro Arkansas Truck Insurance: Your Road to Safety and Security
Jonesboro, Arkansas - a town where trucks and the insurance that protects them live in sweet harmony. Tucked away in the northeastern corner of the state, this gem of a city is more than just the land of Johnny Cash and Walmart. It's a bustling transportation hub where trucks are as common as biscuits at a southern breakfast.
Folks in these parts are no strangers to freight and logistics. The heart of Jonesboro beats to the rhythm of semis rumbling down highways, carrying everything from agricultural produce to industrial equipment. Trucks here don't merely move cargo - they move the economy!
You'll often find rigs loaded with soybeans, rice, and cotton - the prime movers of Arkansas' agri-business, meandering through the meadows around Jonesboro. And if you're traveling along I-555, you'll likely cross paths with a convoy of trucks carrying the latest gadgets from the bustling tech industries of Craighead County. The road is their stage, and they're the lead actors in Jonesboro's story of progress and prosperity.
Unraveling the Mysteries of Commercial Trucking Insurance
Truck insurance isn't just a piece of paper, my friend. It's a lifesaver, a security blanket, and your knight in shining armor when the road gets rough. And rough roads are as common as mules in a barnyard around here!
---
Auto Liability

Consider Auto Liability the bread and butter of your insurance sandwich. In the unfortunate event of an accident, where you're deemed at fault, this coverage steps up to the plate. It takes care of the damage to the other vehicle and any medical bills that might crop up faster than a jackrabbit on a date. A must-have, for sure.

Physical Damage

The name says it all, doesn't it? Physical Damage is the shield that protects your truck from damage whether you're in the bustling hub of downtown Jonesboro or on a rural route skirting the St. Francis Sunken Lands State Park.

Motor Truck Cargo

Around Jonesboro, we like our cargo like we like our sweet tea - secure and protected. That's where Motor Truck Cargo insurance comes in. It covers the freight you're hauling, because let's face it, sometimes spills and accidents happen, even to the best of us.

Non-Trucking Liability

Non-Trucking Liability (NTL) is like that trusted co-pilot who's got your back even when you're off-duty. NTL provides coverage when your truck isn't being used for a business purpose. A nifty add-on to have, ain't it?

Workers Compensation

Now, this one's for the employees. Workers Comp steps up when your hard-working team faces injuries or illnesses related to the job. Think of it as a comforting bowl of chicken soup for those under-the-weather days.

General Liability

Last but not least, we have Truckers General Liability. This handy-dandy coverage kicks in if your business activities beyond driving cause damage or injury. It's like your aunt's famous apple pie, always good to have around.
Why You Should Choose The Insurance Store
Now, let's chew the fat about who you should trust with your Jonesboro Arkansas truck insurance. The answer's as clear as a summer sky - The Insurance Store, also known as TIS.
A family-owned business for the last 50 years, TIS is as homegrown as the corn in Jonesboro's fields. They're not just some fly-by-night operation. Nope, they're dedicated professionals who've earned their stripes by offering stellar service and access to numerous A+ rated insurance carriers.
And let me tell you, their TIS24 app is as slick as a whistle. It lets truckers issue certificates of insurance, get ID cards, and access policy documents faster than a hen can peck the ground. It's all at your fingertips, anytime, anywhere. Technology, amirite?
All About Permits and Filings
Jonesboro might be in the heart of the Natural State, but when it comes to truck permits and filings, things can get a tad unnatural. Not to worry though, TIS has got your back. Their permits division, TIS Trucking Services, can help you navigate the red tape quicker than a greased pig at a county fair.
Whether you need an Arkansas Intrastate Authority or a Unified Carrier Registration, the TIS team's got you covered like gravy on a biscuit. And they'll make sure you're always compliant with the Arkansas Highway Police regulations too. Now, that's service!
Call Us Today!
Well, there you have it folks - the ABC's of Jonesboro Arkansas truck insurance. As fascinating as truck insurance can be (who knew, right?), there's no need to go it alone. The friendly folks at TIS are ready to lend a hand and a hearty 'howdy'.
So, what are you waiting for? For an insurance experience that's as smooth as silk and as friendly as a Jonesboro potluck, give the TIS team a jingle at 888-570-3130 or request a quote. Y'all won't regret it!
---
Get a Quote for Truck Insurance
---
Here is what Our Happy Customers have to say
---
Glena is Amazing!!! The TIS team is ideal. Highly recommended for all of your needs.

Austin Cordova