Fort Smith Truck Insurance
AR License #: 3001067325
---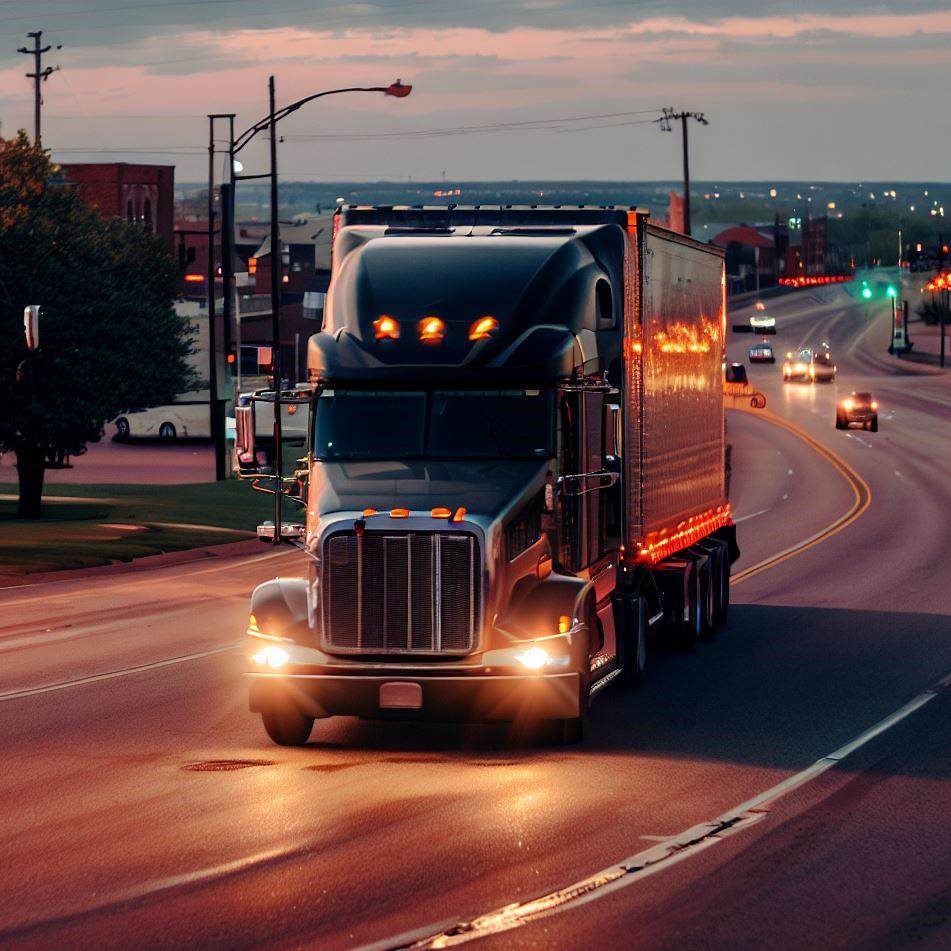 ---
---
Navigating the Highway to Protection With Fort Smith Commercial Truck Insurance
Howdy, partner! Welcome to the bustling city of Fort Smith, Arkansas. Renowned as the crossroads of geographical wonder and logistical prowess, Fort Smith's vibrant trucking scene is like a bustling beehive, buzzing with excitement and industry. Yet, amidst this logistical ballet, one key element remains paramount - truck insurance. So, strap in as we take a joyride through the scenic lanes of Fort Smith Arkansas truck insurance. Trust us, it's more riveting than watching an eagle soar over the Ouachita Mountains!
Before we venture any further, let's first glance in the rear-view mirror at the charming city of Fort Smith. Founded in 1817 as a military post, it's a city that never took its foot off the gas. Bursting at the seams with a blend of historical allure and modern marvels, Fort Smith is where the Old West shakes hands with the 21st century.
Nestled between the ruggedly handsome Ozark Mountains and the verdant Ouachita Mountains, Fort Smith is a key transportation hub. The city is crisscrossed by major highways, including the U.S. Route 71 and Interstate 540, connecting it to the far-flung corners of the nation.
A juggernaut in the logistics and freight sectors, Fort Smith is home to a thriving trucking industry. From the industrial districts to the city's outskirts, fleets of trucks trundle day and night, hauling everything from agriculture produce to retail goods and manufacturing equipment. It's like the city is playing an eternal game of Tetris with these trucks, continuously moving and fitting pieces together in perfect harmony.
The Highway to Protection: Understanding Commercial Trucking Insurance Coverage
Now, let's shift gears to the heart of our journey - truck insurance. Not as intimidating as you might think, eh?
---
Auto Liability

Required by law, primary auto liability covers bodily injury and property damage caused by the insured truck. Imagine this - you're hauling a load of poultry down Interstate 540, a deer jumps out, and – bam! - you're in the thick of a mess. That's when auto liability swoops in, playing the white knight. In Fort Smith, where the unexpected is the only constant, this cover is your life vest in the tumultuous sea of risks.

Physical Damage

Next up, physical damage insurance. It's the reliable co-driver that steps in when your truck takes a bruising, be it from an accident, fire, or theft. Consider it your line of defense against those potholes and wayward critters on the road.

Motor Truck Cargo

Then there's motor truck cargo insurance. Picture this - you're transporting a truckload of widgets and gizmos down U.S. Route 71 when suddenly, a tire blows. The cargo tumbles out, and your wallet starts having heart palpitations. Fear not, motor truck cargo insurance has got your back. It cushions the blow when the goods you're carrying suffer damage or loss. In the sprawling hubs of Fort Smith, where trucks carry a kaleidoscope of goods, this cover is worth its weight in gold.

Non-Trucking Liability

Non-trucking liability covers your truck when it's not hauling cargo, because let's face it, even trucks need downtime.

Workers Compensation

Workers compensation provides a safety net for your employees in case of job-related injuries.

General Liability

Commercial general liability is the Swiss Army knife of insurance. It extends coverage to areas like wrongful delivery, property damage, and reputational harm.
Unleashing The Insurance Store Advantage
Whew! That's a lot of truck insurance, right? Well, that's where the magic of The Insurance Store, or as we like to call ourselves, TIS, comes into play. We aren't just another insurance agency; we're a family-owned business with 50 years of putting smiles on our customers' faces.
As an independent insurance agency, we work with a plethora of A+ rated insurance carriers that specialize in commercial trucking. It's like having an insurance supermarket right at your fingertips! We're as ingrained in Fort Smith as the iconic Belle Grove Historic District, dedicated to offering tailored solutions that protect your livelihood and give you peace of mind.
What's more, our cutting-edge Fort Smith app, TIS24, offers a gateway to swift, hassle-free insurance services. From issuing certificates of insurance to accessing policy documents, it's like having a handy insurance wizard right in your pocket. Talk about convenience!
TIS Trucking Services: Your Guide Through the Permit Jungle
But wait, there's more! Trucking in Fort Smith isn't just about transporting goods. It also involves a labyrinth of permits and filings. As your trusted ally, our permits division, TIS Trucking Services, is ready to shoulder that burden for you. From securing commercial trucking permits to navigating regulatory compliance, we've got you covered like gravy on biscuits.
Jump into the Driver's Seat
Navigating the world of Fort Smith Arkansas truck insurance can seem like driving through a fog. But with The Insurance Store in your corner, you've got a reliable co-pilot ready to steer you towards safety and success.
Ready to hop on the road to comprehensive, affordable truck insurance? Call our friendly TIS team at 888-570-3130 or request a quote today. Because at The Insurance Store, we don't just sell insurance - we offer peace of mind at the speed of life. So, what are you waiting for? Hit the gas and ride into the sunset of trucking tranquility!
---
Get a Quote for Truck Insurance
---
Here is what Our Happy Customers have to say
---
maria is amazing! always had great experiences with Lindsay and her team. Maria is my current agent ans although at times I can be a real pain in the butt to handle.... she definitely puts up with me and takes care of business.

Russell Holland