Fayetteville Truck Insurance
AR License #: 3001067325
---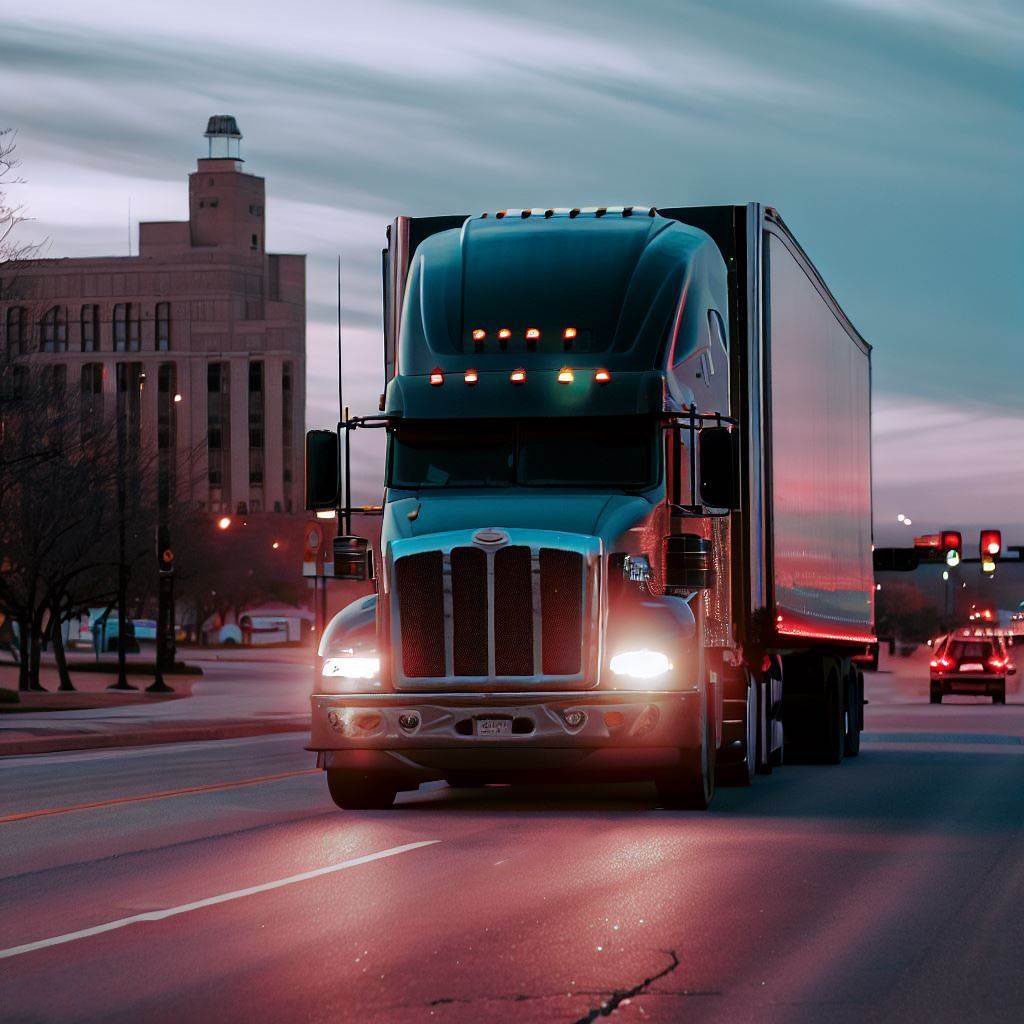 ---
---
Welcome to the Heart of the Ozarks: Discover Fayetteville Trucking Insurance
Nestled in the heart of the Ozarks, Fayetteville boasts a charm all its own. The town is a hodgepodge of southern hospitality, pulsating Razorback spirit (Woo Pig Sooie!), and a lively arts scene. But that's not all. It's also a bustling hub of trucking, freight, and logistics, helping to keep America's wheels turning. I know what you're thinking, "Trucking, in Fayetteville?" You bet your sweet bippy! Fayetteville's location along the major highways of I-49 and US 71 makes it a critical nerve center in the nation's supply chain.
From poultry and produce to textiles and tech equipment, you'll find a vast array of cargo barreling down Fayetteville's highways in the back of big rigs. Surprised? You're not the only one. Now, hold onto your hats, folks. It's time we dove into the nitty-gritty of the unsung hero of Fayetteville's trucking scene: insurance.
It's Not Just Insurance, It's Peace of Mind
Trust me, we're not talking about the garden-variety auto insurance you have on your family car. We're talkin' about the Mack daddy of them all—Fayetteville Arkansas truck insurance. Don't know your Auto Liability from your Physical Damage coverage? Worry not, friend, that's where we at The Insurance Store (TIS for short) come in!
---
Auto Liability

Imagine cruising down I-49 when, out of the blue, Bambi decides to cross the highway. Before you can say 'Oh deer!', there's a fender-bender. That's where Auto Liability coverage comes in, taking care of the damages to the other party's vehicle.

Physical Damage

But what about your truck? The one you've been lovingly calling 'Bertha?' Well, that's where Physical Damage insurance comes into play. It's like a warm, fuzzy blanket of financial protection for your precious Bertha.

Motor Truck Cargo

Moving on to Motor Truck Cargo insurance. Ever had a nightmare about that shipment of chicken nuggets you're hauling ending up as highway confetti? This coverage ensures that your freight doesn't end up as an unscheduled roadside attraction.

Non-Trucking Liability, Workers Compensation, and Truckers General Liability

Then there's Non-Trucking Liability (for when you're off the clock), Workers Compensation (because accidents happen), and Truckers General Liability (protection from those unexpected hiccups). All of these are vital in safeguarding you, your rig, and your livelihood.
Why Choose The Insurance Store
As a family-owned business with 50 years under our belt, TIS doesn't just offer insurance. We provide peace of mind. We have access to a bevy of A+ rated insurance carriers that specialize in commercial trucking. But the cherry on top? Our shiny Fayetteville app, TIS24. This bad boy lets you issue your certificates of insurance, get ID cards, and access your policy and insurance documents anytime, anywhere. 'Round the clock service at your fingertips, now how about them apples?
Beyond Insurance: TIS Trucking Services
But wait, there's more! We don't just stop at insurance. Our permits division, TIS Trucking Services, is here to guide you through the labyrinth of truck permits and filings needed in the good old Natural State. So, whether you need a helping hand or just someone to bounce questions off, we've got your back!
The Insurance Store: Your One-Stop Shop
As you traverse the open roads of Fayetteville, whether it's down College Avenue or along the scenic routes of the Ozarks, TIS is your steadfast copilot. Our mission? To make insurance less of a chore and more of a breeze. So, why not give our friendly team a jingle at 888-570-3130, or hop on over to request a quote? We're all about making sure you're covered, so you can focus on what matters most—keeping Fayetteville trucking along.
And remember, folks, at The Insurance Store, we don't just sell insurance, we deliver peace of mind. Now, isn't that a load off? Safe travels, y'all!
---
Get a Quote for Truck Insurance
---
Here is what Our Happy Customers have to say
---
The assistant Cindy was very helpful, she help me to get COI's, with no questions ask, because she knew I was new at this.

Zandy Haney