Tuscaloosa Truck Insurance
AL License #: 3001067322
---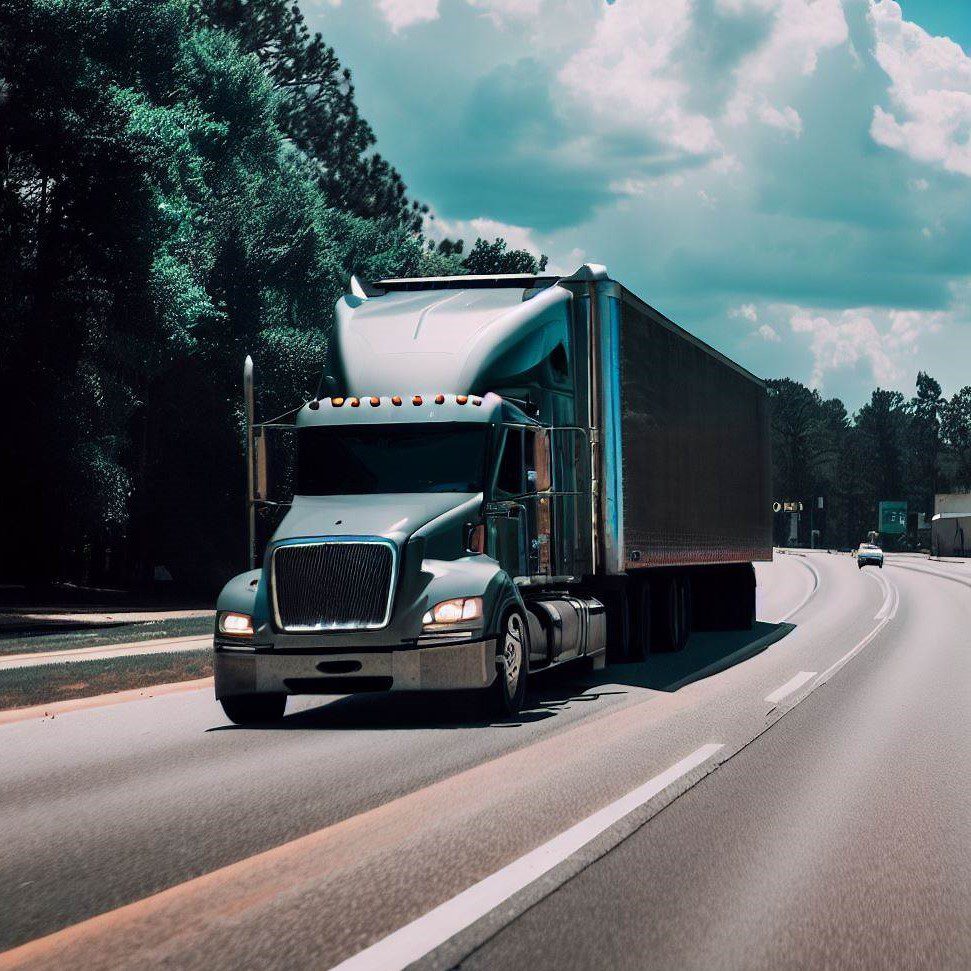 ---
---
Truckin' Through Tuscaloosa: Your Essential Guide to Truck Insurance in Sweet Home Alabama
In the heart of Dixie, nestled along the Black Warrior River, lies a city bursting with Southern charm and a rich history that could knock your socks off. Known for its Crimson Tide, mouthwatering BBQ, and not to forget, its picturesque landscapes - welcome to Tuscaloosa, Alabama!
But hang on to your hat, because Tuscaloosa isn't just about rolling tides and football sides. This Southern gem is also a bustling hub for trucking, freight, and logistics. I kid you not! Tuscaloosa is practically the cat's meow when it comes to the transportation of goods, thanks to its strategic location and convenient access to major highways like the I-20, I-59, and Highway 82.
From pallets of poultry and sacks of Southern-grown sweet potatoes to building materials for Tuscaloosa's booming construction industry, these highways never sleep. Yet, this valuable cargo doesn't just up and move itself. No siree! Truckers, the true unsung heroes of the Southern economy, work tirelessly to ensure goods get from A to B.
But what happens when 'life happens' on the open road? Enter the world of commercial trucking insurance.
Why You Need Truck Insurance in Tuscaloosa Alabama
Ever heard the saying, "Don't put all your eggs in one basket"? Well, if you're trucking in Tuscaloosa, you might be literally doing just that! And without adequate truck insurance, you're playing a risky game of chicken that could leave your business fried.
---
Auto Liability

No one likes to play the blame game, but sometimes it's unavoidable. Auto liability coverage is a must-have for Tuscaloosa truckers, protecting them if they're at fault in an accident. Think of it as your get-out-of-jail-free card if your rig takes a tumble on the I-59.

Physical Damage

Ever taken a look at a pothole on a Tuscaloosa highway? Those pesky road blemishes can cause some real physical damage to your truck. Physical damage coverage ensures you won't have to fork out your hard-earned dough on unexpected repair bills.

Motor Truck Cargo

Let's say you're haulin' a load of Alabama's finest brew when suddenly, there's an accident. Boom! Beer everywhere. That's where Motor Truck Cargo coverage steps in, covering the loss of the goods you're transporting.

Non-Trucking Liability

Non-Trucking Liability covers your back when you're not under dispatch. So, whether you're catching a quick bite at Dreamland BBQ or just cruising around Tuscaloosa, you're covered!

Workers Compensation

If one of your drivers slips on a banana peel and lands themselves in DCH Regional Medical Center, Worker's Compensation has you covered. This insurance takes care of medical expenses and lost wages.

General Liability

This policy is as important as sweet tea at a Southern summer picnic. Truckers General Liability coverage protects you from legal claims resulting from injuries or property damage that happen off the road.
Why Trust The Insurance Store?
Now, with all these insurance options floating around like fireflies on a Tuscaloosa night, who can you trust to guide you through this maze? The Insurance Store, affectionately known as TIS, that's who!
You see, we're not your run-of-the-mill insurance agency. We're a family-owned business, and we've been around the block – for 50 years, to be precise. We're as much a part of Tuscaloosa as Bryant-Denny Stadium or the University of Alabama.
We work with a plethora of A+ rated insurance carriers that specialize in commercial trucking, ensuring you get coverage that fits like a glove. Our team at TIS understands that every trucker's journey is unique, and we're committed to making sure you're covered, come rain or high water.
There's an App for That - TIS24
But wait, there's more! We've brought trucking insurance into the 21st century with our TIS24 app. This handy-dandy app allows our Tuscaloosa truckers to issue certificates of insurance, access policy documents, and even get ID cards - anytime, anywhere.
Whether you're loading up at a Tuscaloosa dock or waiting out traffic on McFarland Boulevard, your insurance documents are just a tap away. Talk about convenience on the go!
Need Trucking Permits? We Got You!
As if we weren't enough of a jack-of-all-trades, our TIS Trucking Services division can help you get your commercial trucking permits. Alabama's trucking regulations might be as confusing as a rabbit in a briar patch, but our permits division will guide you through the process, making it smooth sailing.
Get Truckin' with TIS
So, whether you're hauling goods up and down Tuscaloosa's bustling highways, or just passing through the beautiful city we call home, remember to keep it safe and keep it insured.
Ready to hit the road with peace of mind? Give our friendly TIS team a buzz at 888-570-3130 or request a quote today. In the world of Tuscaloosa Alabama truck insurance, nobody does it better than The Insurance Store. Y'all be safe out there now, you hear?
---
Get a Quote for Truck Insurance
---
Here is what Our Happy Customers have to say
---
I have nothing but good things to say about our agent- Lisamarie. She has gone above and beyond to make sure that we are taken care of and is always quick to respond to all of our needs. The fact that our rate is half of what we were paying before is just the icing on the cake! 🙂

Todd and Nicole Martin