Montgomery Truck Insurance
AL License #: 3001067322
---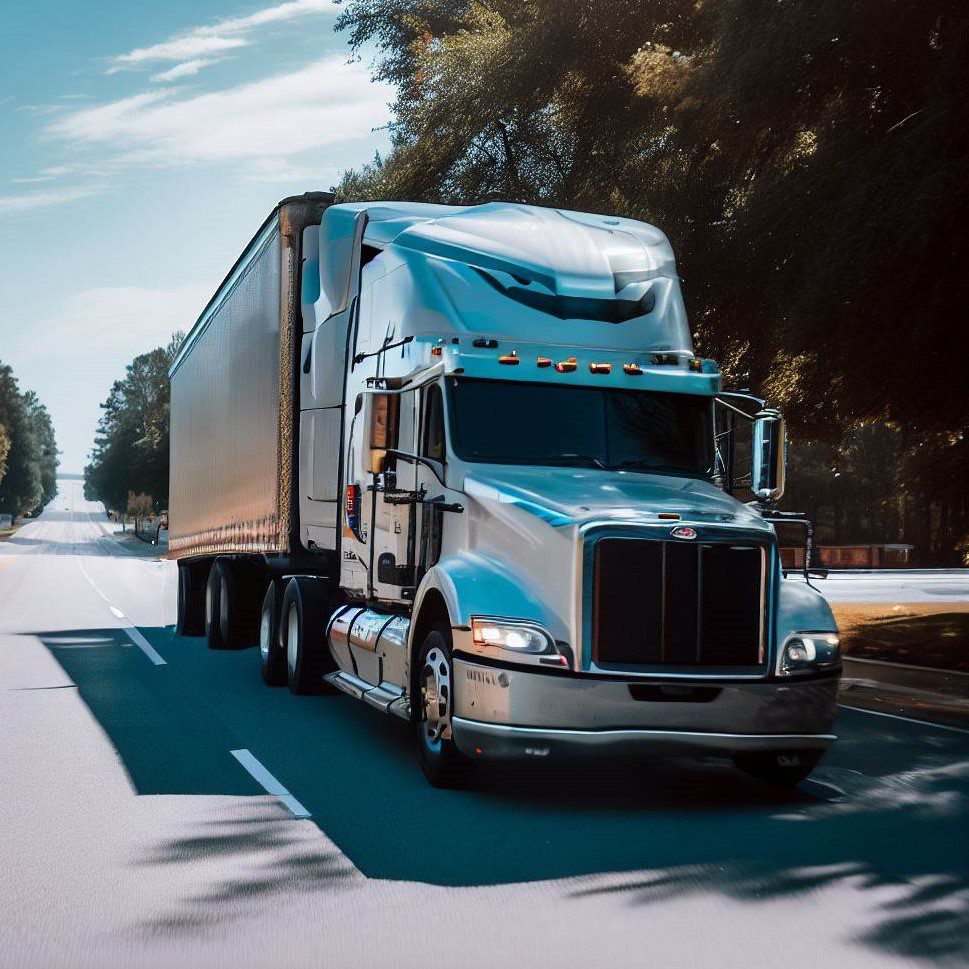 ---
---
Hitting the Road with Montgomery Alabama Truck Insurance: A Roadmap to Peace of Mind
As the birthplace of the civil rights movement and a hub of Southern charm, Montgomery is more than just a dot on the map - it's a buzzing hive of culture, history, and, most notably for our conversation today, commercial trucking.
Heck, we're not just whistling Dixie here. With its strategic location near Interstate 65 and Interstate 85, Montgomery serves as a critical nerve center for the transportation of a wide variety of cargo. Everything from poultry and peanuts, the state's signature commodities, to automotive parts and lumber from the lush Alabama forests finds its way on the back of a truck. And with the city's sprawling suburbs like Prattville, Wetumpka, and Millbrook growing in leaps and bounds, the demand for trucking ain't slowing down anytime soon.
But let's not get ahead of ourselves. If you're in the trucking business, you know that it's not all about the rubber hitting the road. It's about having the right insurance, too. That's where we, The Insurance Store, come to the rescue.
Navigating the Complex World of Commercial Trucking Insurance Coverage
Operating out of the scenic Montgomery, Alabama, we're a family-owned business that's been insuring trucks for over five decades. We're here to break down the 1-2-3's of truck insurance for you, the Montgomery Alabama truck insurance style. Y'all ready?
---
Auto Liability

First off, we have Auto Liability. You know what they say: "It's better to be safe than sorry." This coverage protects you when you're liable for an accident. For instance, imagine you're hauling a hefty load of Alabama's finest pecans and get into a fender-bender near the historic Alabama State Capitol. Auto liability coverage comes into play to handle the damage and injury costs. It's not just essential—it's required by law!

Physical Damage

Next up is Physical Damage insurance. Now, this doesn't mean your truck went and wrestled with an alligator, even if we know you Alabama truckers are tough as nails! It refers to any damage that your truck might sustain in an accident, theft, or natural disaster. Think of it as a safety net for your rig.

Motor Truck Cargo

This one's a doozy! Motor Truck Cargo insurance covers the goods you're hauling. Say you're transporting a truckload of shiny new Hyundai cars from Montgomery's manufacturing plant, and a mishap happens. This coverage will keep you from getting into a pickle, covering the value of the lost or damaged cars.

Non-Trucking Liability

Non-Trucking Liability is for all those times when you're off the clock, but still in your truck. Whether you're grabbing a bite at the nearest barbecue joint or running a few errands around town, this coverage protects you from personal liability while you're not under dispatch.

Workers Comp and General Liability

Lastly, Workers Compensation and Truckers General Liability go hand in hand like biscuits and gravy. These coverages protect your business from liability related to work-related injuries and damage that might happen on your premises or due to your operations.
Why The Insurance Store is Your Best Co-pilot
Navigating the complex world of commercial trucking insurance can feel like trying to find a needle in a haystack, but don't fret! As an independent insurance agency, The Insurance Store, or as we affectionately call it, TIS, has access to a variety of A+ rated insurance carriers that specialize in commercial trucking. And guess what? We're not just an insurance company—we're your friends, your partners, and your biggest cheerleaders.
Here at TIS, we know the devil is in the details. That's why we offer a mobile app, TIS24, to our Montgomery truckers. This handy tool allows you to issue your certificates of insurance, get ID cards, and access your policy and insurance documents anytime, anywhere. So, whether you're on a coffee break at Cahawba House or waiting for a tire change at Love's Travel Stop, your insurance information is just a few taps away.
All Your Permit and Filing Needs Under One Roof
We've got more good news for you. Need to take care of truck permits and filings in the Yellowhammer State? We have a dedicated permits division, TIS Trucking Services, to assist you with all your commercial trucking permit needs. Whether it's an oversize permit or an Alabama fuel tax report, we've got you covered like gravy on a biscuit.
The Last Stop: Let's Connect!
Well, butter my buns and call me a biscuit! We sure covered a lot of ground. But the journey doesn't end here. If you're looking for Montgomery Alabama truck insurance, why not reach out to us? After all, we're more than just an insurance agency, we're a family. And in this family, we look out for each other.
So give our friendly TIS team a holler at 888-570-3130 or request a quote. We're waiting for your call, ready to navigate you through the world of truck insurance with a hot cup of southern hospitality.
---
Get a Quote for Truck Insurance
---
Here is what Our Happy Customers have to say
---
I can't say enough about the Insurance Store. I was at the last minute needing insurance and Kelsea and Lorraine teamed up to get me coverage before revocation. I'm so relieved and appreciate their hard work in pulling this off. It's already a breath of fresh air getting a COI sent out over my previous insurance company. Thanks so much.

Crista Braden