AL License #: 3001067322
---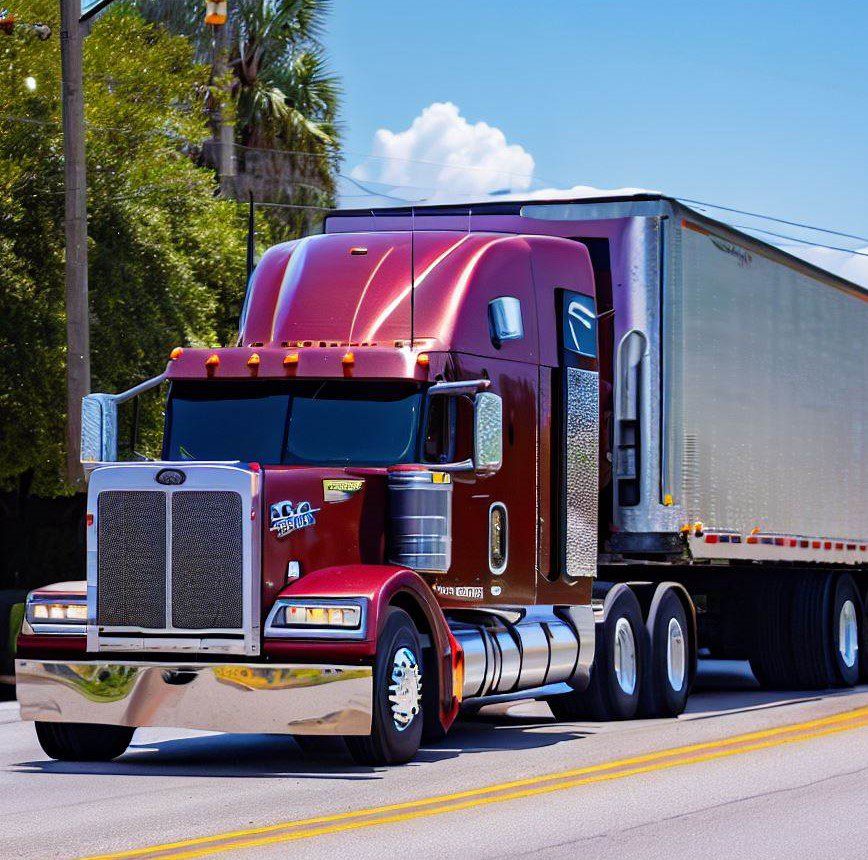 ---
---
Navigate the Freightways with The Insurance Store: Your One-Stop Shop for Mobile Alabama Truck Insurance
Well, buckle up, folks, because we're about to embark on a Southern odyssey! Destination? Mobile, Alabama! A gem tucked away in the Gulf Coast region, Mobile is a hidden powerhouse boasting of an exciting fusion of history, culture, and commerce. But wait, this isn't a tourism brochure, right? You're here for the nitty-gritty on Mobile Alabama truck insurance. And we won't let you down!
Mobile, well-known for its beautiful magnolia trees and its place in the history books as the original home of Mardi Gras, isn't just all about good ol' Southern charm. It's also a thriving hub of the trucking and logistics industries. With a bustling port, multiple interstates, and highways like I-10 and I-65 weaving their way through the city, Mobile is an interstate titan. From timber and paper to seafood and chemicals, the trucks here carry a mind-boggling range of cargo that keeps the economic gears of not just Alabama, but the whole country, well-oiled and turning.
So, what's that mean for you? If you're in the trucking business in Mobile, or you're looking to dip your toe in, you need insurance that knows your needs like biscuits know gravy. That's where The Insurance Store, or TIS for short, comes in.
Navigating the Ins and Outs of Mobile Alabama Truck Insurance
Insurance. It's as necessary as sweet tea at a Southern BBQ, especially when you're hauling precious cargo down those busy Mobile highways. But it can be as tricky as a cat on a hot tin roof if you don't have the right guide.
---
Auto Liability

Auto Liability is as essential as a good pair of cowboy boots in a rodeo. If your truck causes an accident, this coverage can protect you from the financial whirlwind faster than an Alabama twister. Picture this, you're cruising down the Causeway, and, out of the blue, a gator wanders onto the road. You swerve, but it's too late. Now there's damage and injuries. Without proper Auto Liability coverage, that's a recipe for a financial disaster.

Physical Damage

This coverage is like having a sturdy umbrella in a Mobile thunderstorm. Suppose you're unloading downtown, and a rogue branch comes crashing down onto your rig. That's where Physical Damage coverage comes into play, covering the cost of repairing or replacing your truck.

Motor Truck Cargo

We all know the saying, "Don't put all your eggs in one basket." But in the trucking business, sometimes you have to haul a lot of eggs. That's where Motor Truck Cargo insurance steps in. Whether you're transporting fresh Alabama seafood from the Gulf or a load of timber down I-65, this coverage protects the goods you're hauling.

Non-Trucking Liability

When you're off-duty, but your truck isn't, Non-Trucking Liability has your back like a loyal hound dog. It covers you for accidents that occur when you're not under dispatch.

Workers Compensation

Workers Compensation is a must-have to protect your team in case of work-related injuries.

General Liability

Think of it as the glue holding your coverage together, picking up where other policies might leave off.
The Insurance Store: Our Heritage, Your Haven
In the heart of this insurance jambalaya, TIS has been serving up quality Mobile Alabama truck insurance like grandma's famous pecan pie for 50 years. As a family-owned business, we know the importance of trust and reliability. We're not some big, faceless corporation. Heck, we're your neighbors! With access to numerous A+ rated insurance carriers that specialize in commercial trucking, we tailor policies that fit you as snug as a glove.
And guess what? We've leaped into the future with our mobile app, TIS24. With it, truckers can issue their certificates of insurance, get ID cards, and access their policy and insurance documents anytime, anywhere. Whether you're in the cab of your truck or taking a well-deserved break at a Mobile Bay shrimping spot, TIS24 puts control at your fingertips.
Cutting Through the Red Tape with TIS Trucking Services
In Alabama, we do love our Southern hospitality, but let's face it, the state doesn't exactly roll out the red carpet when it comes to truck permits and filings. It's more like a daunting maze of red tape. But have no fear! Our permits division, TIS Trucking Services, is like a bloodhound on the trail, helping you navigate the labyrinth of commercial trucking permits.
From the Heart of Dixie to the foothills of the Appalachians, TIS Trucking Services knows the lay of the land. We're here to get you on the road, keep you on the road, and make sure you're playing by the rules while you're out there.
Join the TIS Family Today
So there you have it, folks! Your whistle-stop tour of Mobile Alabama truck insurance. Now, it's time for you to make the move. With our top-notch coverages, homegrown experience, and tech-savvy solutions, TIS is the winning team you need.
Ready to jump in the cab with us? Give our friendly team a call at 888-570-3130 or request a quote today. With The Insurance Store, you're not just getting an insurance policy; you're joining a community that's got your back, come rain or shine.
---
Get a Quote for Truck Insurance
---
Here is what Our Happy Customers have to say
---
Excellent and fast service I had 3 weeks having a hard time with other insurances getting quotes thanks Lindsay and Jenna help me fast 😉🙂

Veronica Chavez