Birmingham Truck Insurance
AL License #: 3001067322
---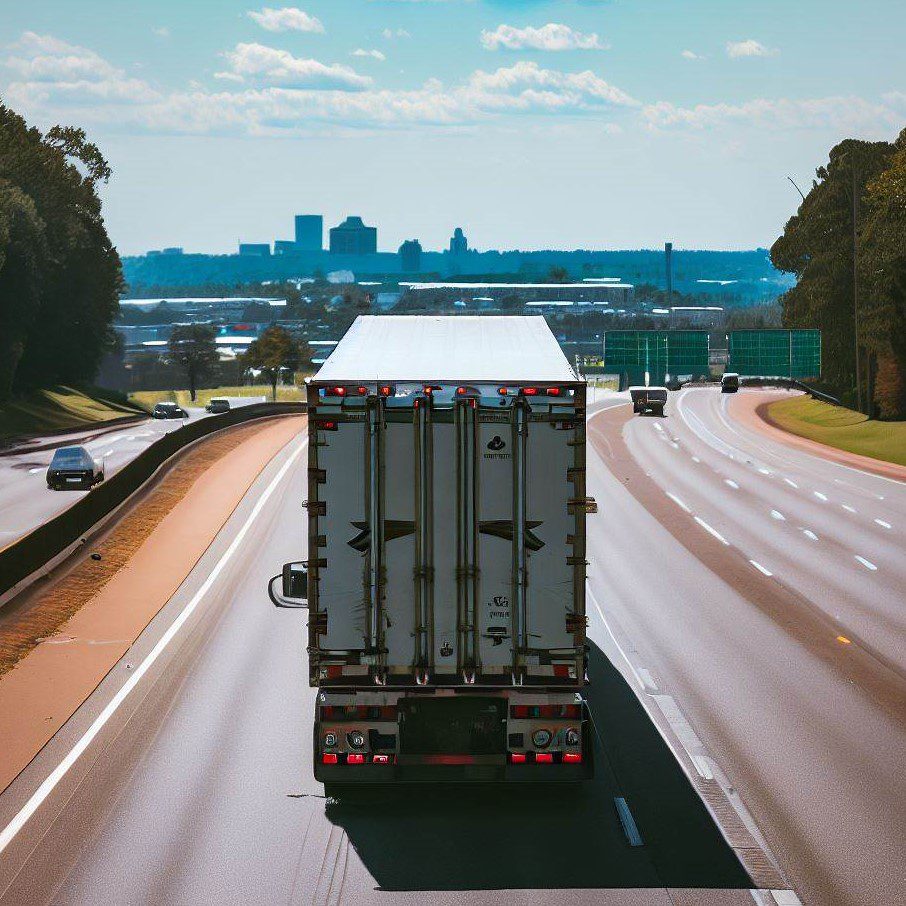 ---
---
Commercial Truck Insurance for Birmingham Alabama
Pull up a chair, lean in close, and lend an ear, because we're about to embark on an epic journey across the highways and byways of Birmingham, Alabama, a city as bustling as it is charming. A city famous not just for its world-renowned barbecue and jaw-dropping skyline, but also for its pivotal role as the crossroads of the Southern United States' vibrant trucking industry.
This bustling hub, known to many as the "Pittsburgh of the South," is more than just another Southern city. Birmingham sits nestled in the heart of Alabama's vast network of highways, acting as a crucial artery for the pulsating lifeblood of America's transportation industry – trucking. Now, hold on to your hats, because we're about to dive deep into the world of Birmingham Alabama truck insurance.
In Birmingham, trucks reign supreme. They're the workhorses that move mountains, quite literally, hauling everything from construction materials to retail goods, foodstuffs, automotive parts, and even that prized piece of Alabama's economic pie – coal.
Look, here's a truck zipping through Highway 280 with a load of steel from the famous Sloss Furnaces, or maybe there's another rumbling along I-65, its cargo hold bursting with delicious goodies bound for Pizitz Food Hall. Birmingham's vibrant trucking scene is as diverse as the city itself. But before you go hog wild, there's something essential you need to know. Those kings and queens of the road need insurance fit for royalty.
Suit Up, Birmingham: Trucking Insurance 101
A smart trucker is like a seasoned riverboat captain – they understand that no matter how smoothly the waters seem to run, there's always the potential for a storm. Birmingham Alabama truck insurance is your life jacket, your trusty compass in rough seas, and the TIS team, a.k.a. The Insurance Store, are your faithful deckhands.
---
Auto Liability

As the old saying goes, "it's all fun and games until someone loses a bumper." Auto liability is the cornerstone of your trucking insurance policy. It covers damages and injuries you might cause to others in an accident. This coverage is not just a good idea, it's required by law. Like a trusty GPS guiding you through rush hour on the Red Mountain Expressway, it's an essential tool in your navigation kit.

Physical Damage

Now, imagine this: a flying squirrel (Alabama's state mammal, mind you!) decides to take a detour and lands smack on your windshield while you're cruising down I-459. Not to worry, your physical damage insurance has got you covered for unexpected events, from collisions to, yes, even rogue flying squirrels.

Motor Truck Cargo

Trucks carry more than just their weight around these parts. They haul the commodities that keep Birmingham running. Motor truck cargo insurance is designed to protect the freight you're hauling in the unfortunate event of loss or damage. So whether it's a shipment of world-class barbecue sauce or a load of Vulcan statue replicas, rest easy knowing your cargo is covered.

Non-Trucking Liability

Even off-duty, your truck needs protection. Non-trucking liability covers your rig when you're not under dispatch. Like a trusty co-pilot, it keeps an eye on your truck while you're catching some shut-eye or grabbing a burger at one of Birmingham's famous joints.

Workers Compensation

Let's face it, the trucking life isn't all peaches and cream, and occasionally, things can go sideways. If a worker is injured on the job, workers compensation can provide medical benefits and wage replacement. Consider it your safety net in this high-stakes trapeze act.

General Liability

As a trucker, you do more than just drive. You load, unload, interact with clients, and much more. Truckers general liability can protect you from claims resulting from these activities. It's like the trusted mechanic who keeps your truck purring like a kitten.
TIS: More Than Just Your Insurance Store
Now, buckle up, folks! The Insurance Store, affectionately known as TIS, is more than just an insurance provider. We're a family-owned business that's been serving truckers for a whopping 50 years. We're like the Bessie Smith of the insurance world - a longstanding hit-maker with a classic tune that never gets old.
We believe in old-fashioned customer service, but we're no strangers to technology. Our mobile app TIS24 allows you to issue certificates of insurance, access ID cards, and pull up policy documents from your phone or computer. It's as convenient as having your very own pit crew in your pocket.
Smooth Sailing: TIS Trucking Services
But wait, there's more! Along with Birmingham Alabama truck insurance, we also offer a helping hand with truck permits and filings. Our permit division, TIS Trucking Services, is like your co-driver, helping you navigate the complex world of commercial trucking permits. It's as handy as having an extra set of eyes on the road.
The Last Mile
So, there you have it folks – the ins and outs of Birmingham Alabama truck insurance in all its glory.
Whether you're hauling bricks through the heart of Bessemer, transporting the finest Alabama seafood to the markets of Mountain Brook, or just cruising along Birmingham's famed highways, The Insurance Store is your trusted sidekick.
And remember, our TIS team is always ready to guide you down the road of insurance like a well-lit rest stop on a dark interstate. We're a call away at 888-570-3130, ready to answer your questions, address your concerns, and help you feel safe and secure as you traverse the highways of Birmingham, Alabama.
Rolling through the Heart of Dixie just got a whole lot easier, don't you think? So, why not give us a call or request a quote? Let's start your journey together. As we folks in Birmingham like to say, "Y'all come back now, ya hear?"