Fire Insurance in Murrieta
---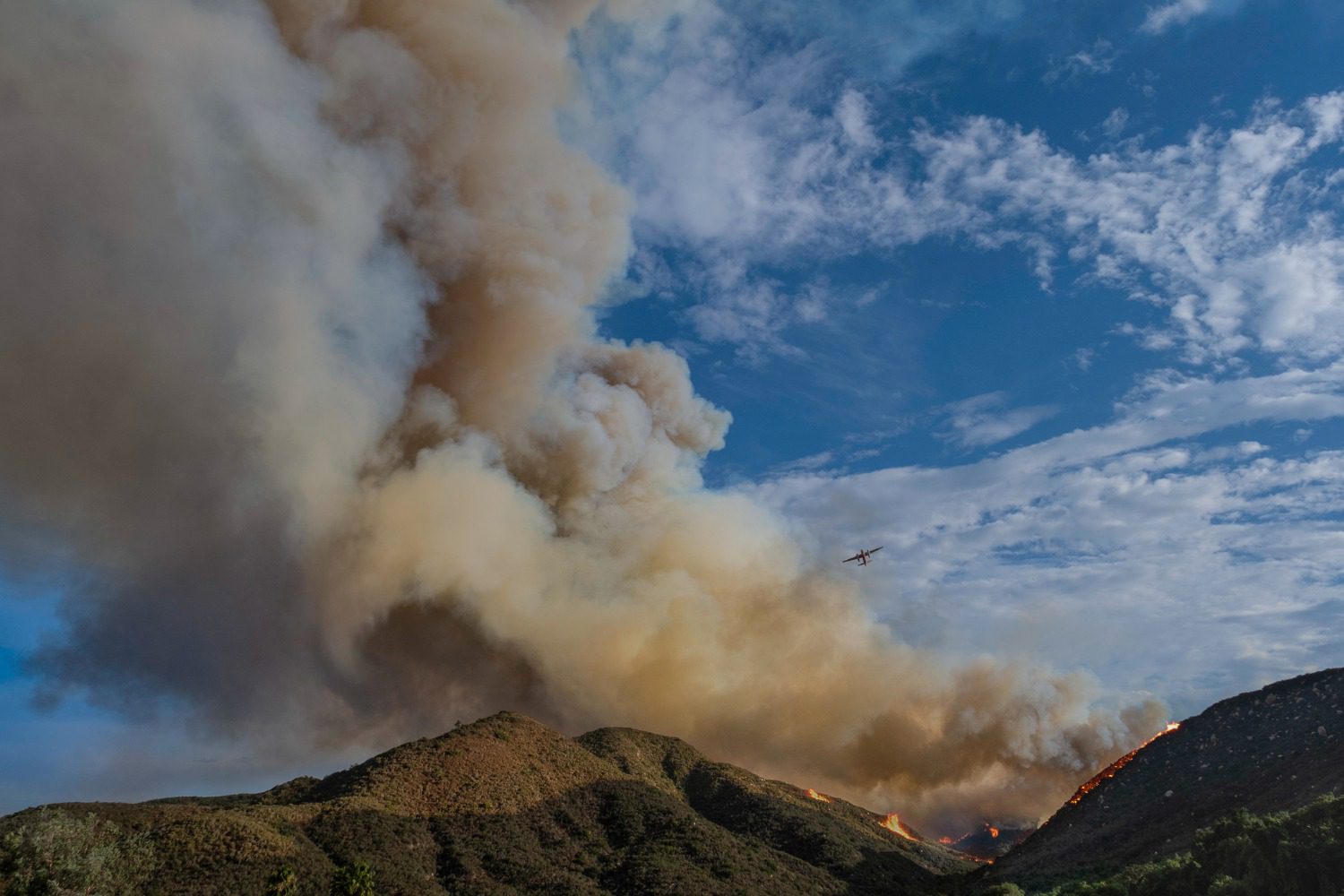 ---
Here is what Our Happy Customers have to say
Kate has helped me with several changes to my auto and property insurance this year. I always appreciate the help and prompt response. I feel more confident that I have the right plans when I know she shops the market for me and is so knowledgeable about each of the carriers. Thanks again!

Frank F.
---
Insurance for High Risk Fire Zones
The overwhelming damage and cost caused by California's wildfires has caused insurance companies to reassess which geographic areas they will continue to insure or offer new policies in.  Subsequently, it has become increasingly common for insurance companies in Murrieta, California to cancel home insurance policies when a property is located in close proximity to fire hazards or brush areas.  Once your home's location is identified as a high exposure risk, your policy may be canceled…regardless of how long you've been insured with the same company.
When an insurance company decides to cancel a homeowners insurance policy, both the homeowner and mortgage company are notified. The responsibility then falls on the homeowner to find another insurance carrier that will insure the home, otherwise, the lender may place insurance on the home. This is called "force placed" insurance. Force placed insurance can be expensive and the coverage is often subpar, leaving you and your home exposed to potential losses.
Homes in areas prone to natural disasters may be insurable though insurance companies may often apply limitations to your coverage. This is particularly true where (depending on location) wildfires, earthquakes, flooding, hail, hurricanes, or tornadoes are common.
Insurance companies will assess the area where your home is located to determine if it's high-risk or not. If your home is in an area prone to wildfires, they may designate you as high-risk which could make it more challenging to obtain coverage.
Things you should know about fire insurance in Murrieta
---
How are insurance needs in Murrieta different than other locations?

The homeowner's insurance market can be a volatile in your area. Having an experienced, knowledgeable professional to walk you through the purchasing process can make all the difference! We review fire scores, brush maps, and claim history to help advise you on the best option available in your area.

Why is my location considered a high fire risk?

According to the California State Fire Marshall, "The Fire Hazard Severity Zone maps are developed using a science-based and field-tested model that assigns a hazard score based on the factors that influence fire likelihood and fire behavior. Many factors are considered such as fire history, existing and potential fuel (natural vegetation), predicted flame length, blowing embers, terrain, and typical fire weather for the area. There are three levels of hazard in the State Responsibility Areas: moderate, high and very high. Urban and wildland areas are treated differently in the model, but the model does recognize the influence of burning embers traveling into urban areas, which is a major cause of fire spread."

What are the different types of insurance options available in my area?

Typically, insurance in high-risk areas is broken down into two policies, a primary fire policy in companionship with a secondary Difference in Conditions policy provides you with comprehensive coverage which typically can include fire, wind, hail, water, theft, and liability losses.

The premium seems high – what are my payment options?

Depending on the insurance carrier a wide variety of payment options can be arranged. Payments can often be broken down monthly, quarterly, or annually and in cases where you utilize an impound account with your mortgage, the premium may be billed to your lender.
Get Help With Your Murrieta Insurance Needs
Since 1978 The Insurance Store has operated as an independent brokerage, with exclusive access to insurance carriers specializing in high-risk exposures. We recommend speaking with one of our licensed specialists before purchasing a home in a possible fire prone area. We can help evaluate your options and doing so could end up saving you thousands!