Pennsylvania Truck Insurance
PA License #: 976639
---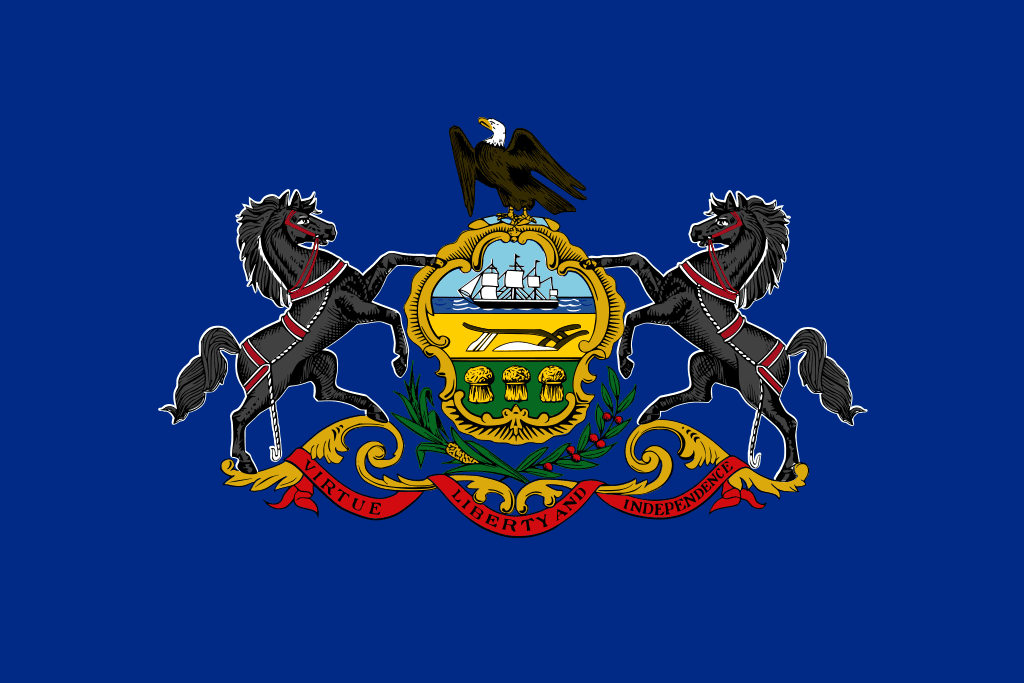 ---
Philadelphia • Pittsburgh • Allentown • Erie • Reading • Scranton • Lancaster
---
Truck Insurance in Pennsylvania
Pennsylvania law requires truck drivers to carry a liability insurance policy. The amount you need depends on the type of freight you carry, the size of your truck, and whether you are traveling within the state or across state lines.
Some of the minimum requirements for liability insurance for intrastate drivers include the following:
$750,000 for general freight

$1,000,000 for oil transport

$5,000,000 for hazmat

$300,000 for household goods
All carriers must also have $5,000 of cargo insurance per vehicle. Interstate truck drivers are required to follow Pennsylvania laws as well as the DOT truck insurance requirements from the FMCSA.
Why do I need Pennsylvania Trucking Insurance?
---
On top of being a legal requirement, insuring your drivers and trucks protects your company financially. Here are some numbers to keep in mind:
$91,000: The average cost of all large truck crashes

$200,000: The average cost of a crash with injuries (and that average only increases based on the severity of the crash)

$1,000,000+: The potential cost of a crash if fatalities are involved
Physical damage coverage protects you from losses, but as trucking insurance rates continue to rise, it's crucial to know what is required and what your options are.
---
Truck Liability Coverage

All commercial trucks are required by law to hold a minimum level of liability insurance in the state of Pennsylvania.

Physical Damage Coverage

Physical damage coverage protects your trucking business from losses, especially if one of your trucks out of commission due to an accident.

Motor Truck Cargo

Motor Truck Cargo coverage is necessary to properly insure the commodities they are hauling. The party that owns the cargo that you are transporting typically requires you to have this coverage. Depending on the type of cargo, you may need specific endorsements.

Truckers General Liability

Truckers GL is designed to protect your business from damage that might occur when you are not behind the wheel of your truck.
Why Should I use an Independent Insurance Agent?
Find Insurance Programs Specific to Your Needs
There are a lot of Pennsylvania truck insurance requirements to keep track of, so it's a good idea to use an independent insurance agent. We can help you find an insurance program that caters to your specific needs and budget, be prepared for any emergency, and stay compliant.
A customized insurance plan will save you both time and money. Instead of looking for better insurance, you will be able to focus on driving profit. As experts in the trucking industry, the TIS team provides market access to numerous specialty truck insurance programs to meet your specific needs:
Instant Certificates of Insurance with our Mobile App
Your customized insurance plan also needs to be available whenever you need it. TIS is there all day, every day, to issue your certificate of insurance through our mobile app. Instead of waiting for your insurance agent to get back to you as you're dealing with a vehicle emergency in the middle of the night, you can just call on us, and we're ready to help.
Get Assistance with your PA Truck Permits & Filings
Finally, your insurance plan and permits need to be compliant. Staying on top of compliance can be tricky, but mistakes can be costly. TIS agents are there to ensure you keep all of your permits up to date. We keep up with the ever-changing regulations and permits, so you don't have to. Our team members are experts on all things regarding Pennsylvania truck permits, and we are constantly monitoring the system for updates to keep your permits up to date and make sure you're aware of all changes made to laws and regulations.
TIS is an independent brokerage with access to almost every carrier. No matter what kind of truck you're driving, we can match you with the right carrier for your business. Contact us today to learn more.
---
Pennsylvania Truck Insurance Quote
---
Here is what Our Happy Customers have to say
---
Selene and TIS saved the day. Another insurance company requested (and accepted) my deposit and made me think I had a policy. AFTER my policy expired they said the couldn't cover me! Selene was able to get a couple day turn around and get me insured. Plus she is very transparent about the process, explains cab scores etc. Looking forward to a year with the services they've already provided.

S. Swanson
---
Lindsay is there every time I need her. She took care of my problem right away. She's always been very helpful with any problem I've had. Thank you Lindsay!! I would keep making business with them.

Robert Mendez
---
Erin was very courteous helpful and very professional. She went way and Beyond the call offered job. She made me feel very comfortable and reassured. A great person. She should be running the company with the type of attitude an energy does she has.

Zar Austin