Minnesota Truck Insurance
MN License #: 40723549
---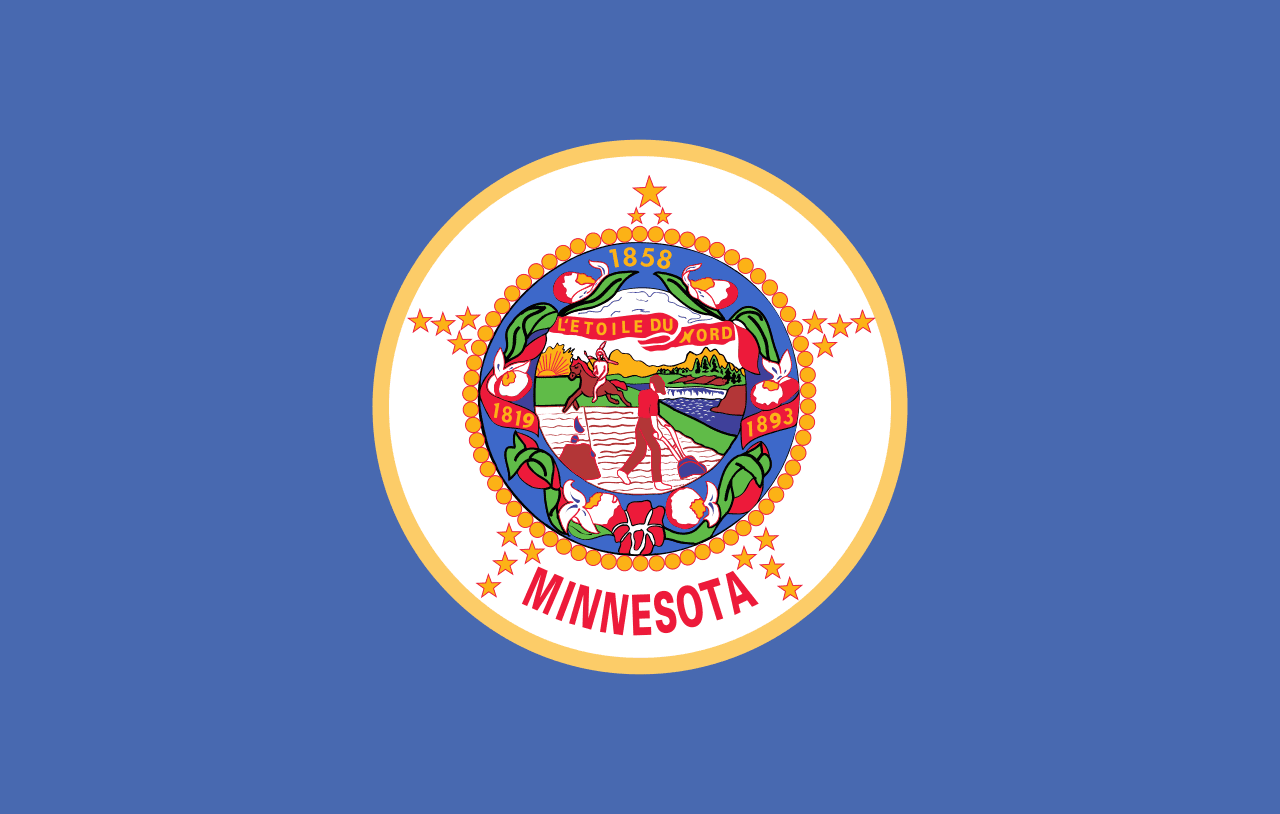 ---
Minneapolis • St. Paul • Rochester • Duluth • Brooklyn Park • Maple Grove • St. Cloud
---
Minnesota Commercial Truck Insurance
Minnesota law requires truck drivers to maintain a minimum amount of liability insurance. How much depends on the type of freight you carry, the size of your truck, and whether you are traveling within the state or across state lines.
Some of the minimum requirements for liability insurance for intrastate drivers include the following:
$300,000 for household goods

$750,000 for general freight

$1,000,000 for oil transport

$5,000,000 for hazmat
Additionally, cargo insurance is required at $50,000 per vehicle or $50,000 per catastrophe for household goods movers and interstate contract carriers. Interstate truck drivers are required to follow Minnesota laws as well as the DOT truck insurance requirements from the FMCSA.
Why do I need Minnesota Trucking Insurance?
---
Having an insurance policy for your drivers and trucks is, of course, a legal requirement. On top of that, it provides financial protection. As the FMCSA points out, safety is good business; here are some reasons why:
The average cost of all large truck crashes is $91,000.

The average cost of a crash with injuries is $200,000, and that number is higher depending on the severity of the crash.

The potential cost of a crash if fatalities are involved is at least $1,000,000.
While physical damage coverage protects you from losses, there's more to it than that. As trucking insurance rates keep rising, trucking businesses must be informed about what is required and what their options are.
---
Truck Liability Coverage

In the state of Minnesota, all trucks are required by law to hold a minimum level of liability insurance. Regardless of the law, liability insurance is there for your own protection. The last thing you want is to be held liable for injury caused to others should an accident occur.

Physical Damage Coverage

While not required by law, physical damage coverage is still very important to have. Accidents involving big rigs can get expensive very quickly. According to the FMCSA, "the average cost of all large truck crashes is about $91,000 per crash." And if the crash results in injuries that average can go up to nearly $200,000. Physical damage helps to protect your trucking business against losses, especially if one of your trucks out of service due to an accident.

Motor Truck Cargo

Motor Truck Cargo coverage insures the commodities that you are hauling. Depending on the type of cargo, you may need specific endorsements. For example, if you transport refrigerated goods, you'll need to make sure you have "reefer breakdown" coverage. This might cover a $50,000 load of ice cream when the reefer unit breaks down on I-90. Some carriers will make a long list of exclusions that specifically exclude coverage for certain events. When you work with TIS, we help you understand any fine print that may come with this coverage.

Truckers General Liability

Truckers GL is designed to protect your business from damage that might occur when you are not behind the wheel of your truck.
Why Should I use a Minnesota Insurance Agent?
Find Insurance Programs Specific to Your Needs
There are a lot of Minnesota truck insurance requirements to keep track of, and an independent insurance agent can help. At TIS, we help you be prepared for any emergency, find an insurance program that caters to your specific needs and budget, and stay compliant.
It's expensive and time-consuming to try an insurance plan only to have to switch later when you realize it's not right for your company. As experts in the trucking industry, the TIS team provides market access to numerous specialty truck insurance programs to meet your specific needs. That way, you can focus on driving profit. Here are a few of our specialties in the trucking industry:
Instant Certificates of Insurance with our Mobile App
Being there when you need it is a key aspect of great insurance. TIS is available 24/7 to issue your certificate of insurance through our mobile app. When you find yourself dealing with an emergency in the middle of the night, you can call on us—no matter where or when, we're ready to help.
Get Assistance with Minnesota Truck Permits & Filings
Finally, we help you stay compliant. The TIS team keeps up with the ever-changing regulations and permits, so you don't have to. Our permits department is comfortable with all things regarding Minnesota trucking. We are constantly watching the system for updates to keep your Minnesota trucking permits up to date and you informed of all changes made to laws and regulations.
Commercial Transportation & Truck Insurance in 48 States
We offer truck insurance solutions in states surrounding Minnesota including North Dakota, South Dakota, Iowa and Wisconsin. As an independent brokerage, we have access to almost every insurance carrier. No matter what kind of trucks you have, we can match you with the right carrier for your business. Contact us today to learn more.
---
Minnesota Truck Insurance Quote
---
Here is what Our Happy Customers have to say
---
Chelsey is amazing. She provided timely insurance quotes and walked me through the process, which made it easy on my end. If you want it done right with expert guidance, contact Chelsey at The Insurance Store!

Markell Jones
---
Ashley Rosemore is a true professional, handles business expediently and is so very helpful with issues that need attention. She and Frank Faldmo have always gone the extra mile for us and we will continue to use this business because of these individuals.

Linda Weimann
---
The thing that I like the best about them is the fast responsiveness. Every time I needed something, I was always treated like I am the only customer. Very professional and friendly!

Roman Vaxman