CO License #: 483633
---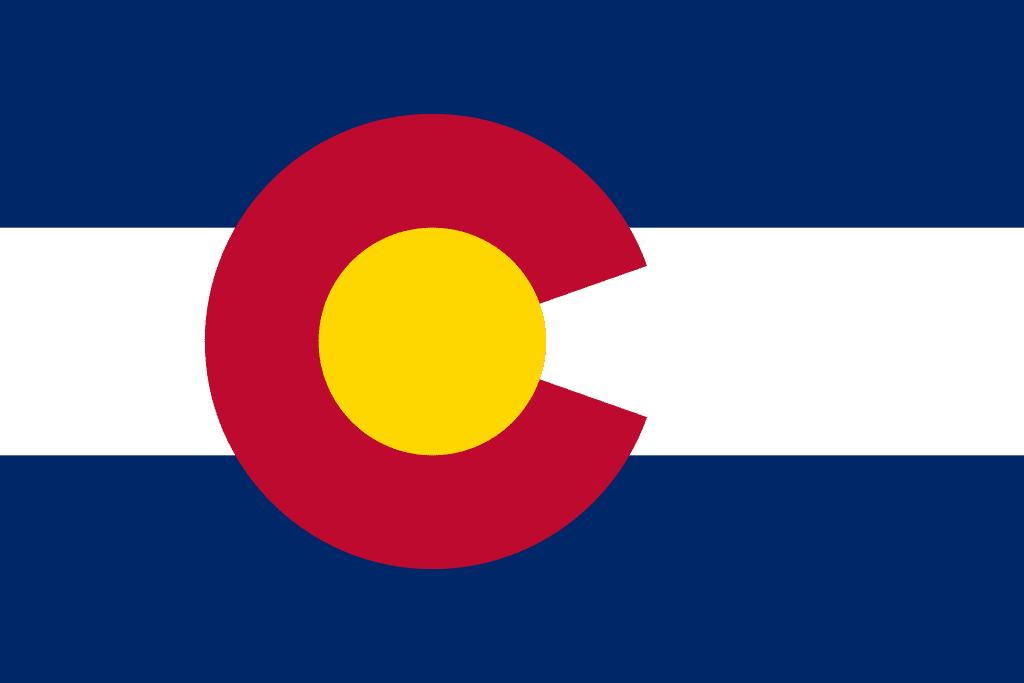 ---
Denver Metro • Colorado Springs • Fort Collins • Pueblo • Grand Junction
---
Why do I need Colorado Trucking Insurance?
Did you know that 79 percent of Colorado communities are served exclusively by truck? That's a significant amount of the population that's relying on you to provide consistent, reliable service to ensure it has everything it needs. To meet that demand, you need to ensure that you're employing top-tier drivers, using well-tuned vehicles, and protecting both with insurance.
But finding the right insurance takes more than finding a generic insurer and hoping for the best. Insurance rates are rising, but so are accidents. According to the FMCSA, in 2018, the "number of large trucks and buses in fatal crashes . . . increased by 48 percent from its low of 3,432 in 2009." So it's a matter of finding insurance that gives you the most bang for your buck, keeping you protected, out of the red, and on the road.
While these concerns are present no matter what state you drive in, let's review why you need Colorado truck insurance and why you should use an independent insurance agent to protect your trucks and drivers.
Colorado Commercial Truck Insurance
---
Truck Liability Coverage

In any state, your trucks must have liability coverage. Simply put, liability insurance covers any injuries or damage sustained by the other driver or vehicle involved in an accident. Like other states, Colorado requires that you hold a minimum level of liability insurance. In addition, if your truck doesn't cross state lines and is over 10,000 GVW, you must acquire an intrastate-only USDOT number. But regardless of the law, liability insurance is there for your own protection. The last thing you want is to be left alone to foot the bill for your legal defense if you're sued following an accident.

Physical Damage Coverage

While physical damage coverage is not required by law, it is still essential to protecting your business. It comes with the territory: accidents involving trucks are inherently bigger and can rack up costs quickly. The FMCSA reports that "the average cost of all large truck crashes is about $91,000 per crash." That's not even considering human injuries, which can shoot the cost up to nearly $200,000. But physical damage coverage protects you from losses, especially when a truck is put out of commission.

Motor Truck Cargo

While you need to protect your trucks, for-hire truckers must also protect the commodities they are hauling. That's where motor truck cargo insurance comes in. The cargo's owner will usually require coverage to ensure their assets are covered if their goods are damaged or stolen while in transit. Depending on the cargo that is in transport by your big rig, you may need specific endorsements. For example, if you transport refrigerated goods, you will need to make sure you have "reefer breakdown" coverage. Of any line of 18-wheeler insurance, cargo insurance is the one you need to understand and pay attention to the most. You usually get what you pay for, and some carriers will make a long list of exclusions that specifically exclude coverage for certain events.

Truckers General Liability

This coverage can be a bit more confusing, but here is the simplest way to understand it: Truckers general liability is designed to protect your business from damage that might occur when you are not behind the wheel of your truck. Your auto liability coverage would cover your business when you are driving. If you have other aspects of your business—such as a quarry or a consolidation warehouse—you will need a more robust general liability insurance policy that considers exposures outside the realm of trucking.
Why Should I use an Colorado Insurance Agent?
Find Insurance Programs Specific to Your Needs
Rather than try to make a generic insurance policy fit your specific needs, find a program that already caters to the types of trucks your business uses. At TIS, we have years of experience in the trucking niche and have built relationships with specialty Colorado truck insurance programs all over the state. We specialize in providing market access to these programs, matching clients with programs such as the following:
Instant Certificates of Insurance with our Mobile App
You never know when and where you'll need to prove your coverage. It could be in the middle of the day within Denver city limits, or it could be late at night in the middle of nowhere. No matter the time or place, you want immediate access to your coverage. That's why at TIS, we provide 24/7 access to your certificate of insurance through our mobile app. Wherever you and your drivers go, we are right there with you in your pocket.
Get Assistance with Colorado Trucking Permits & Filings
With so many laws and regulations, ensuring you stay compliant can be tricky—but not staying compliant can be expensive, with the resulting fines and time wasted getting back up to code. The right agent won't only make sure you're insured but will also help you keep all of your permits up to date. At TIS, our permits department is well versed in all of the permits and regulations in Colorado, and we are constantly watching the ever-changing system for updates that might trip you up. We ensure our clients have all of the necessary Colorado truck permits and keep you informed of all changes made to laws and regulations.
Commercial Transportation & Truck Insurance in 48 States
As an independent brokerage, TIS has access to nearly every carrier under the sun. No matter what kind of truck you're driving, we can partner you with the carrier right for your business. We provide truck insurance solutions in bordering states including Arizona, Utah, New Mexico, Wyoming, Nebraska and Kansas. Contact us today to learn more on how we can help you with all your truck insurance needs.
---
Colorado Truck Insurance Quote
---
Here is what Our Happy Customers have to say
---
Andrew has provided me with outstanding customer service every time I've worked with him. He is not only polite and professional but he is also quick. He is patient with all of my questions. I've been able to count on him many times to provide me with the best insurance policies for semi-trucks. I will continue to work with Andrew and I recommend others do, too!

Simarjit Singh
---
Not sure if there is ever the chance to give 10 stars but Erin and Codi from The Insurance Store deserve them! It's nice to have an insurance agent that is quick to respond, assist with your needs and anticipate what's needed next! We are new to the commercial insurance industry and they both walked us through with patience and guidance. If you need full service coverage, Erin, Codi and the rest of the team at The Insurance Store are all you need!

Rebecca L
---
TIS was recommended to me by a friend because I needed a new insurance quote and change my trucking authority. Martin in insurance department and Shalyn in permits department were super helpful and got everything I needed done quick to get me back to work.

Jatinder Bal